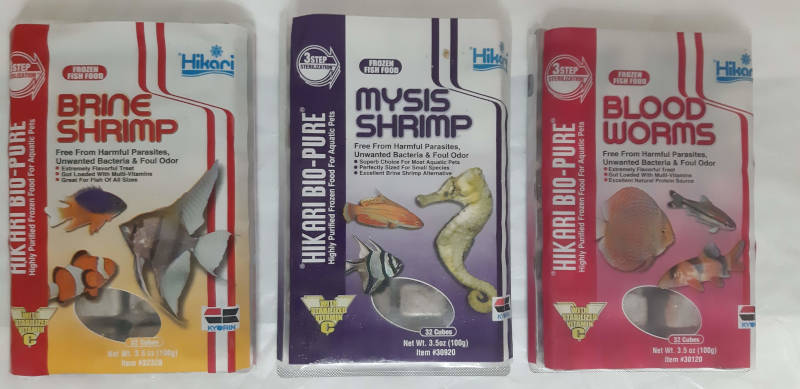 I have started to like the Hikari Bio-Pure Frozen Fish Food, Mysis Shrimp, Blood Worms and Brine Shrimp. They come in medicine like packing, 32 cubes in total. One just has to take it out of the freezer, pop out one of the cubes, mix in a bowl of water and feed directly to the fish. Frozen fish food is not widely available in the local aquarium stores in India as of now, but I see them all in the coming time.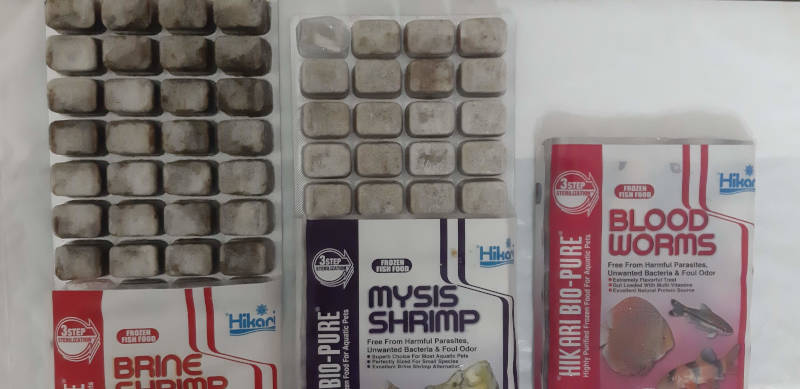 Hikari has some really good frozen food variety for our aquarium. Frozen food would ensure maximum nutrition and less harmful bacteria. Fish just love the food and eats as soon as I put this in my tank. If you don't have shrimp hatchery setup, this is next best. Hikari Bio-Pure Frozen Fish Food is a great addition to the normal flakes and pellets diet for all fish and invertebrates. This will also help in feeding the finickiest of feeders.
Try not to overfeed this, as this will affect the quality of water in the aquarium. I would suggest keeping an eye for this frozen food, just buy it and keep it in the freezer. The pack's I have has a shelf life of almost two years as printed. So, if you are buying this from a far distance retailer knowing the expiry or best before date would be helpful. Anyways, you can read more about the Hikari Bio-Pure Frozen Fish Food on the Official Site.
Must Read: Reef Fish and Creatures for Saltwater Tank and Starry Goby Successfully Bred by Biota Aquariums