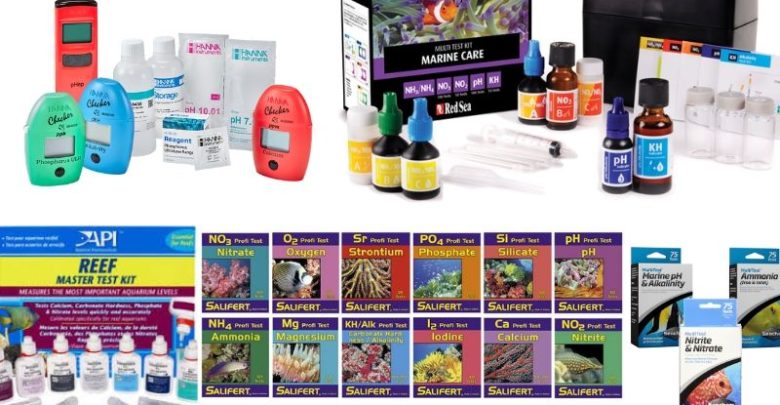 Saltwater Test Kit is by far an important tool that could help you in growing your hobby to the next level. Water is an important element in the hobby. Knowing more in–depth about your water will help you in conditioning and controlling with the parameters. Most of us have RO plants at our homes and we continuously get them service and check water TDS. The same should be done for the water in our tanks.
There are Marine Aquarium Test Kits available and can be used in the hobby for knowing and controlling the parameters. Yes, they do add a bit more to the cost of the full setup but in the longer run, they bring the overall cost of livestock down. So, here is a list of the Top reef aquarium test kits;
API Test Kits
API (Aquarium Pharmaceuticals, Inc) is an American pet care brand owned by Mars, yep the same people who manufacture MARS chocolate bars. Some of the big pet brands like Pedigree, Whiskas, Royal Canin, Cesar and many more are from their pet care line. They have test strips and test kits which are you can find at your local aquarium shop and online stores. The two main test kit they produce are SALTWATER MASTER TEST KIT and REEF MASTER TEST KIT.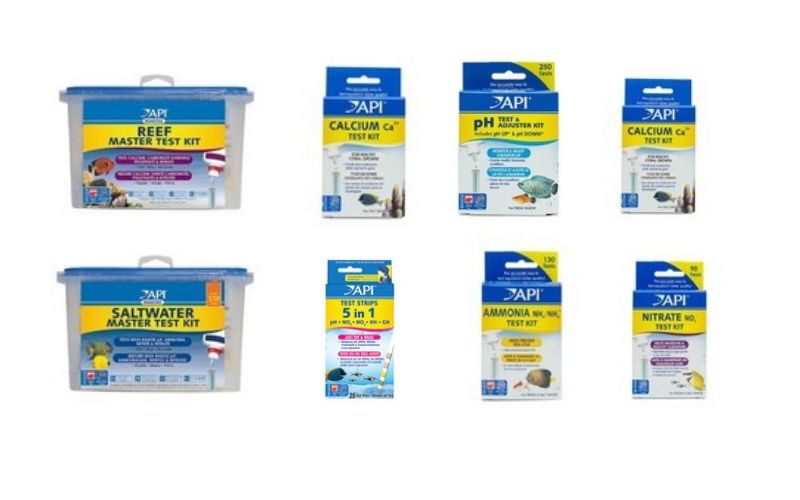 Salifert Test Kits
Salifert is a Holland-based company that produces test kits, supplements and aquarium food. Most of the test kits are bought in a single packing are available online and through some of the local fish shops.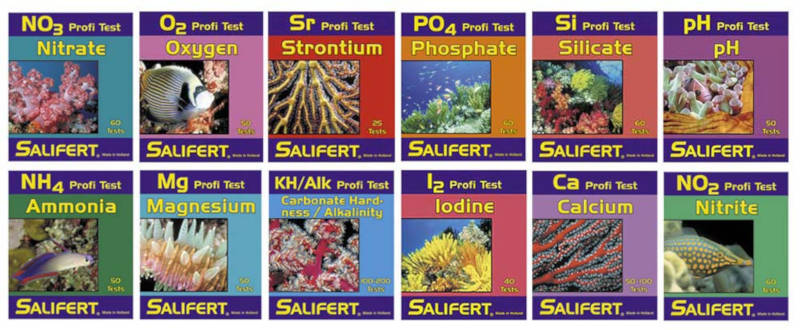 Red Sea Test Kits
Red Sea is a UK based company and anyone in the reefing hobby would know about this brand name. They manufacture salt, aquariums sets, food, supplements and test kits. This company pretty much does it all in the saltwater hobby. They too have test kits a bit higher in price range they come in single packs and multi-test kit.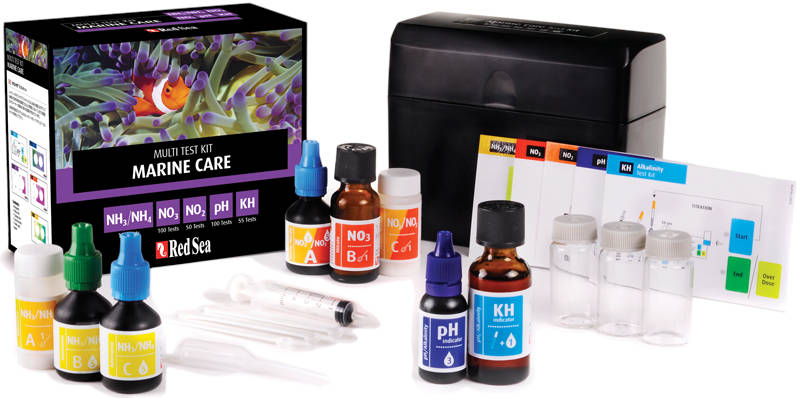 Hanna Test Kits
Hanna Instruments was founded in Italy back in 1978. This company produces testing instruments for a wide range of companies. They have all the test kit that we require for the hobby. By far they are also the most expensive but they also give you digital number parameters.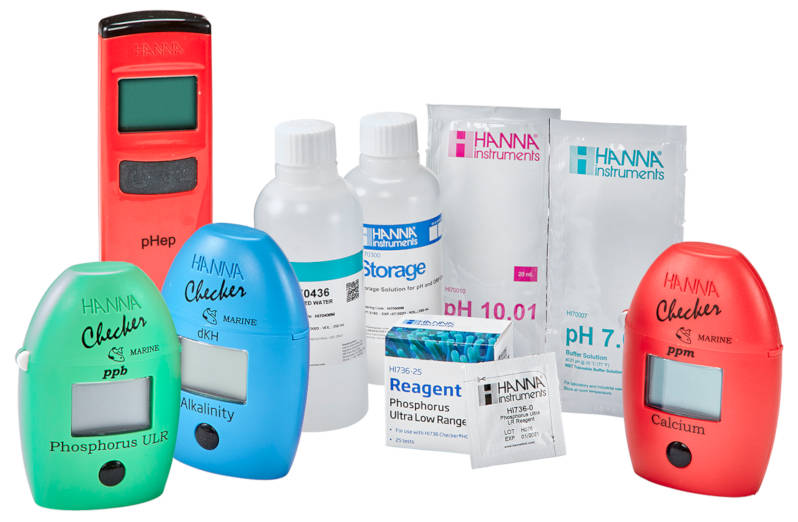 Seachem Test Kit
Seachem Laboratories is a US based company and a famous brand in the saltwater hobby. They are one of the leaders in supplement solutions. They too have test kits which come in single packs are widely available online as well as in brick and mortar pet shops.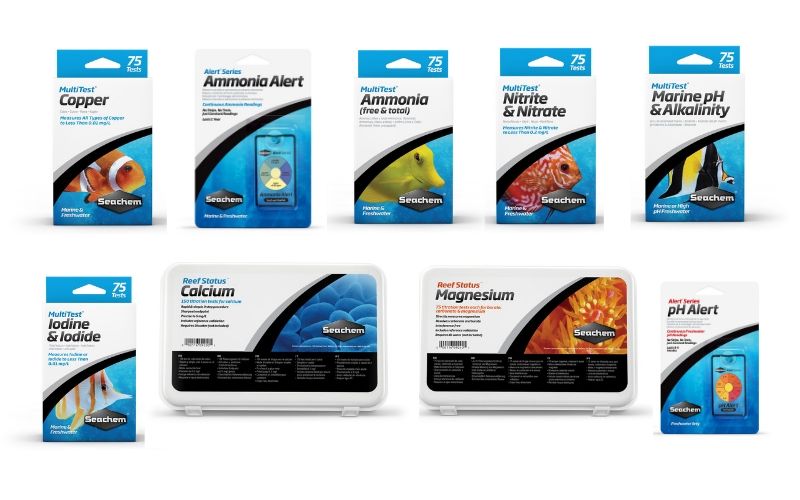 There are more test kits available in the market, but mostly the above dominate the saltwater aquarium industry when it comes to testing equipment. If you are planning to start or already have a marine aquarium, at least one type of test kit is advisable. You should test your aquarium on regular bases are note the levels. Once you start testing your water on a regular basis you would get an in-depth outlook on the aquarium water.
Must Read: Hikari Bio-Pure Frozen Fish Food and Importance of Aquarium Lid on Your Tank