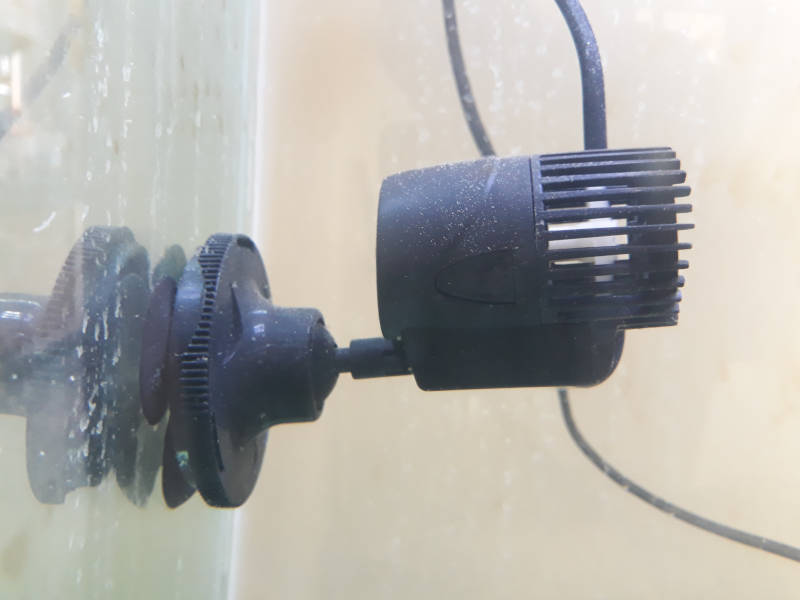 RS-317A is a super wave maker by RS electrical giving out max flow of 3000 L/H and consumes only of 3 Watt of power. Powerful enough for tank which are smaller in water volumes. It is a single pump head for a marine fish tank. It has very high performance with low power consumption. Ideal for those who are starting with marine tank and are running on a budget.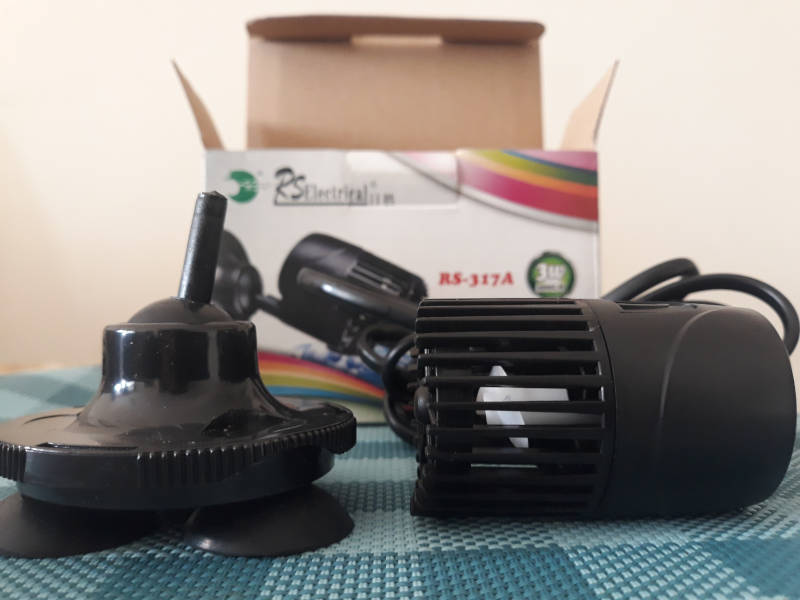 We definitely need flow, for this either we use powerful air pumps, water pumps or wave makers. Here is the old post on water movement. We used this wave maker for a while in our 2 feet tank and it works nicely. Being less on the price point it is a good wave maker.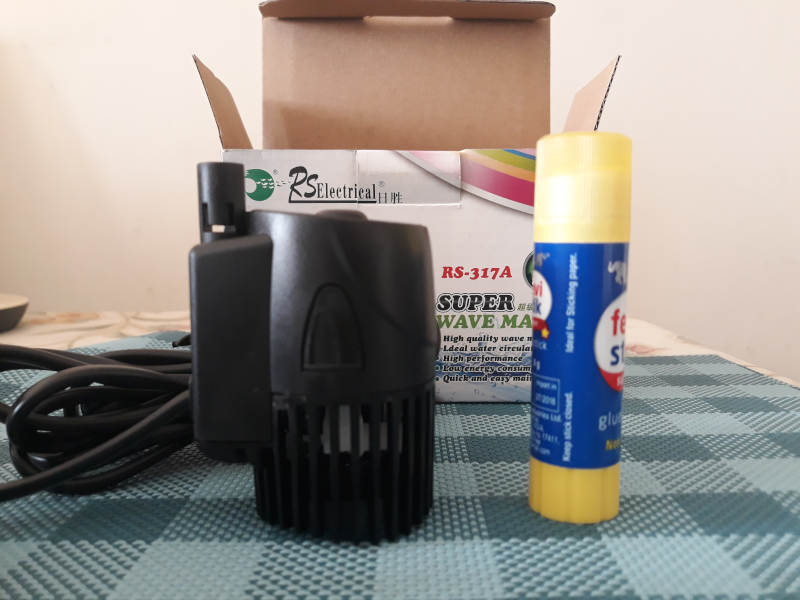 The size of the wave maker is compact about 2.5 inches just the head and with the suction cups on it becomes 4.5 inches. It comes with suction cups and has no controllers. The wave maker is set to it's highest power. So with no control comes continues flow of wave in one direction. This unidirectional flow can further be changes by water pumps on the other side of the tank. We were amazed to see the length of the cable on this pump which is 6 feet in length.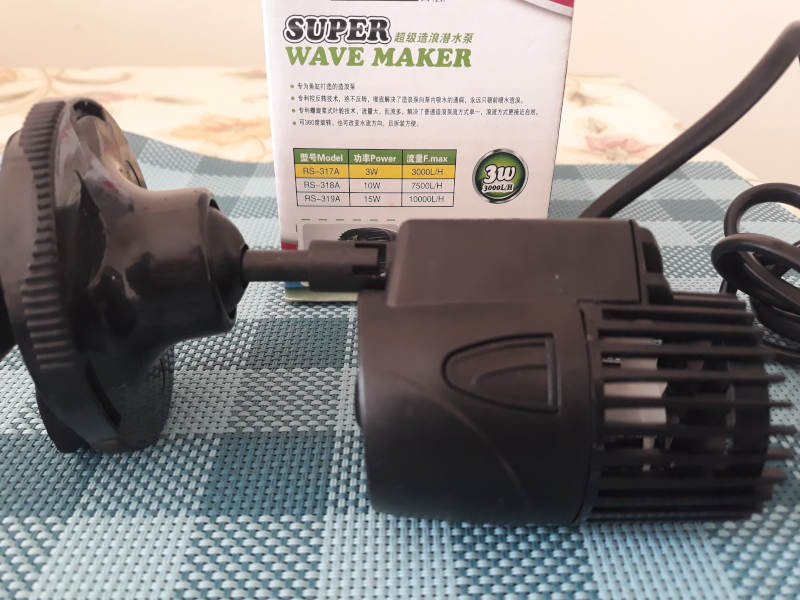 The super wave maker further has two more variant which are 318A and 319A with 10 & 15 Watt and 7500 L/H & 10000 L/H specification respectively. Overall it is a good wave maker if you are just starting in the hobby and have not yet decided on the budget for a wave maker. RS-317A wave maker will get you started without spending much in the early time on the hobby.