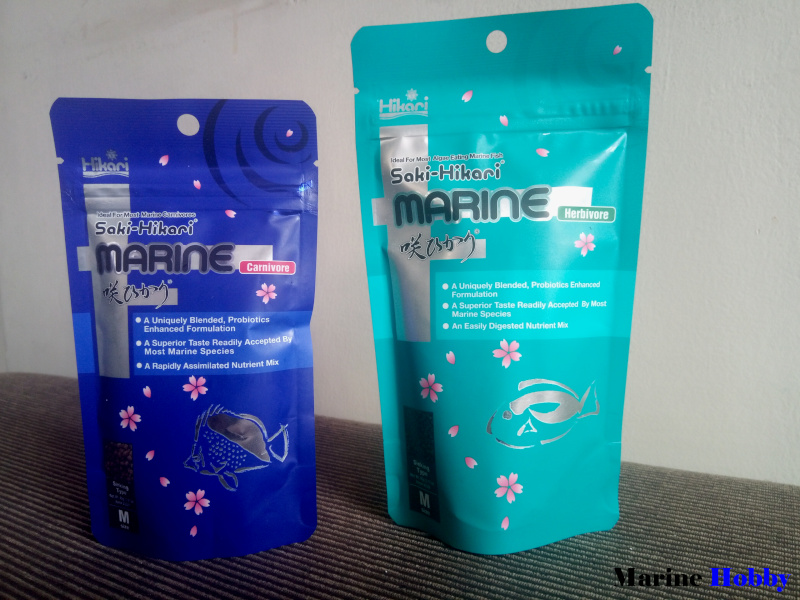 Saki-Hikari marine carnivore and herbivore is what I have my hands on. I love the Marine S and Marine A version but what are these two probiotic foods all about. Saki-Hikari food is from the Japanese company Hikari. It manufactures dozens of foods for all kinds of fresh and marine aquatic animals. As mentioned on the packaging the food is prepared with Hikari-Germ the probiotic micro-organism of some kind.
I have been using Marine S & A food for a very long time, since the start of my hobby. It is one the wildest food available in the Indian market. I recently got my hands on the probiotic food by Saki-Hikari so, will be testing this food now. As per the packaging carnivores food is 40 g and the herbivores is 90 g both are medium size sinking pellets. Both food contains a blend of probiotic enhanced formula are superior in taste and have rapid assimilated nutrient mix.
We often get confused while selecting the best food available for our tank mates as there is ton of options available. Till date I have found the Hikari food the most satisfying and here got my hands on the probiotic food from the same company. Let's look at guaranteed analysis and the ingredients in the feed.
Must Read: Aiptasia eating filefish the pest cleaner!!!
Hikari Marine S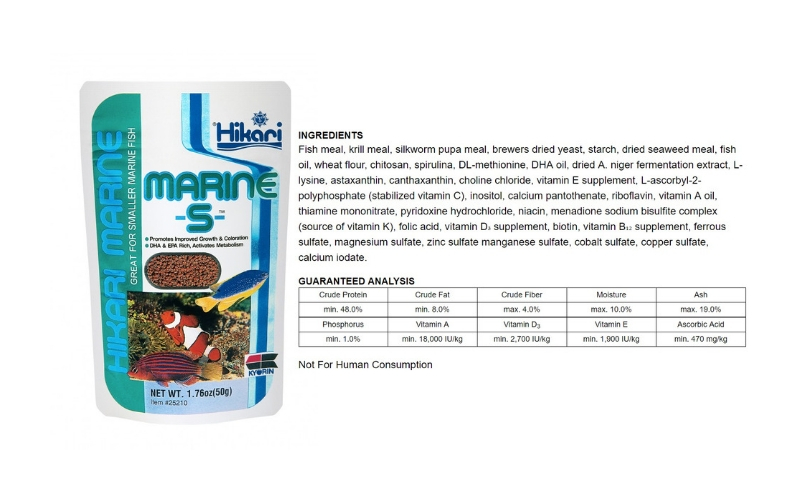 Hikari Marine A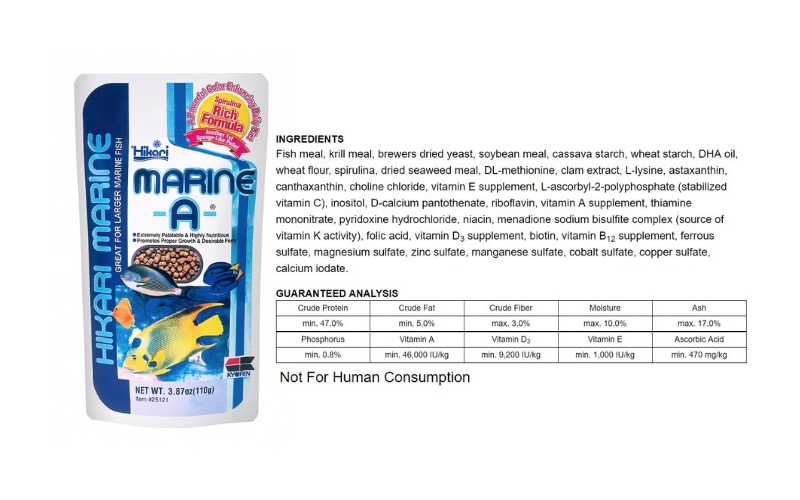 Saki-Hikari Marine Carnivore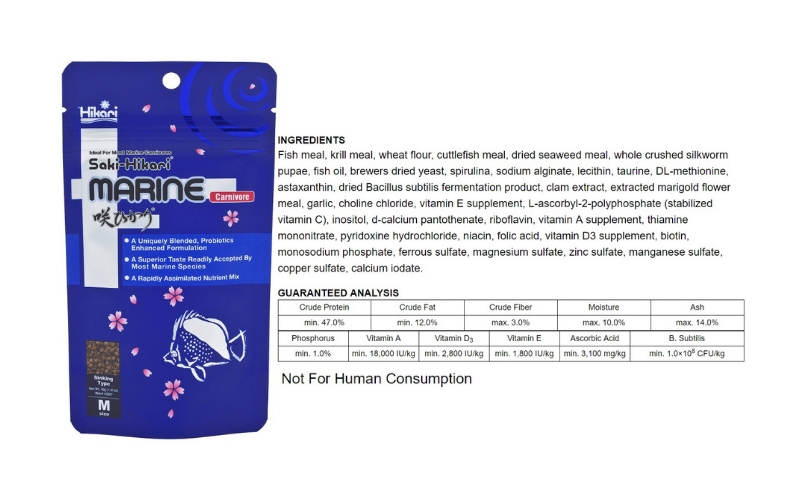 Saki-Hikari Marine Herbivore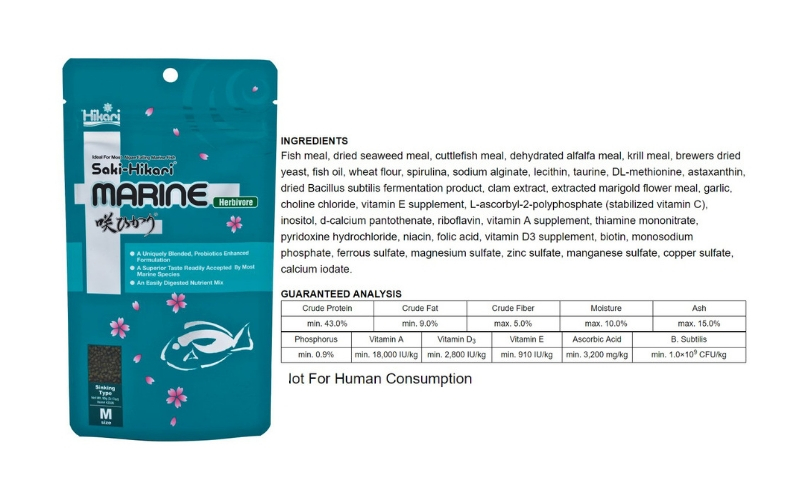 I will be tested this food now and will give out my finding in full review of the Saki-Hikari food line. If you want to read more about the food the company link is right here. Have any to say about this food would love see in the comments.
Must Read: Aiptasia!!! Who Cares and Essential Additives or The Chemicals