New Discovery
Meiacanthus solomon, A New Blenny from the Solomon Islands

Meiacanthus solomon is the newest blenny collected from a depth of 60-65 m about 1 inch in length. With the new addition, the total of Meiacanthus is now 29. The new blenny is pearl white with black strips in the middle and upper half of the body. The third black strip goes halfway on the upper fin and yellow-greenish on the top of the fin.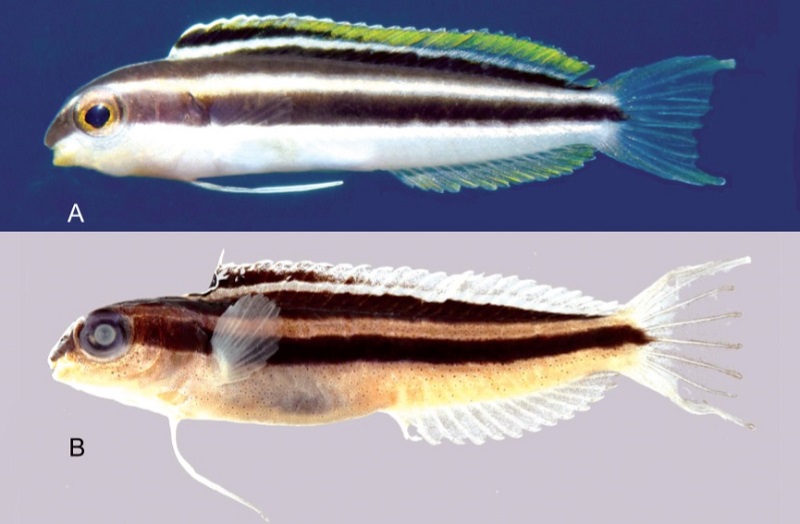 The new blenny Meiacanthus solomon is named after King Solomon and the Solomon Island. While comparing with other species in the same genus it differs in colors. Currently only known from the Solomon Island but is likely to be found in other deep-water reefs.
There is more to read in-depth about the new blenny and the papers are available with Journal of the Ocean Science Foundation.
Must Read: Hitchhikers are just another addons; some good and bad but why take a chance and Look for Jeweled Rockskipper (Salarias fasciatus) for algae control