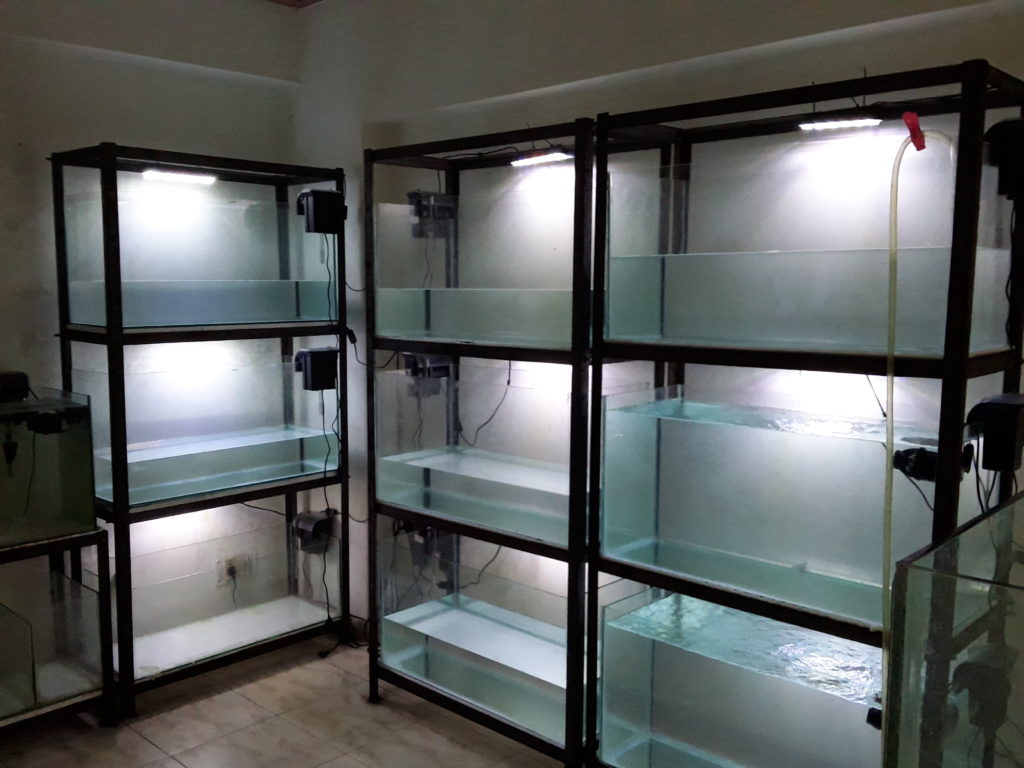 Filling and messing with water, we need a lot of RO-DI water, for this but we managed. But for the future, we need our own machine. Buying water from the market is an expensive activity as time-consuming. For the first time mixing salt is ok but for water changes later will be a mess.
This is our first marine aquarium setup and we are filling and messing with water. Every tank is an individual system but later will combine most of them. That will give more water per system and more stability. Hoping to save a lot of time once they are connected. Currently, all the tanks have their own HOB filters, later will convert into one.
It feels good when we complete a project, it took a lot of time. But in the end, it is worth it. From getting the racks cut to making the aquariums. There is a great deal of learning. Now we just have to fill and mess with water.
If you are planning to get multiple racks. I would say make sure you do your math and plan. Once you complete putting things in place the satisfaction you will get while filling and messing with water is beyond explanation.
Must Read: Adding More Marine Tanks and Racks