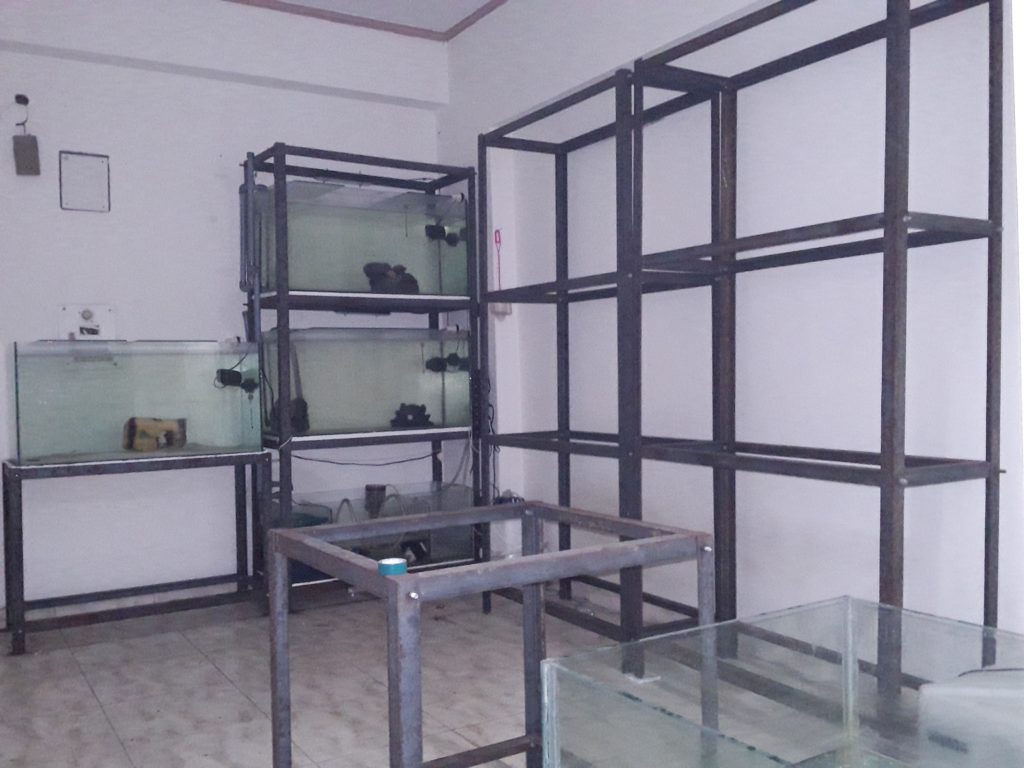 We are just busy adding some tanks to our selection more marine tanks will enable us to keep more of marine life. Adding more tanks also adds up in the cost. So, I hope that it will be rewarding, anyways have ordered glass cuts for building more tanks.
With racks in place, I can place more aquariums one over the other. With these kinds of racks, it is bit difficult to decide where to place the sump.
Currently, have 3 of them running, one is ready and rest are to be built. I am also looking for salt as that is one thing we would require in bulk.  Rest let's see how things move forward from here. Also levelling the racks is a major task as these are hand-cut so adding some steel sheets for balancing and keeping them straight.
Had to change one of the racks as it was not of proper dimension and later it would be difficult to put a hand inside and take something out of the tank. Pretty excited about how things are moving now. If you have any comments and suggestion put it in the comment section and I would definitely reply back.
Must Read: DIY Protein Skimmer