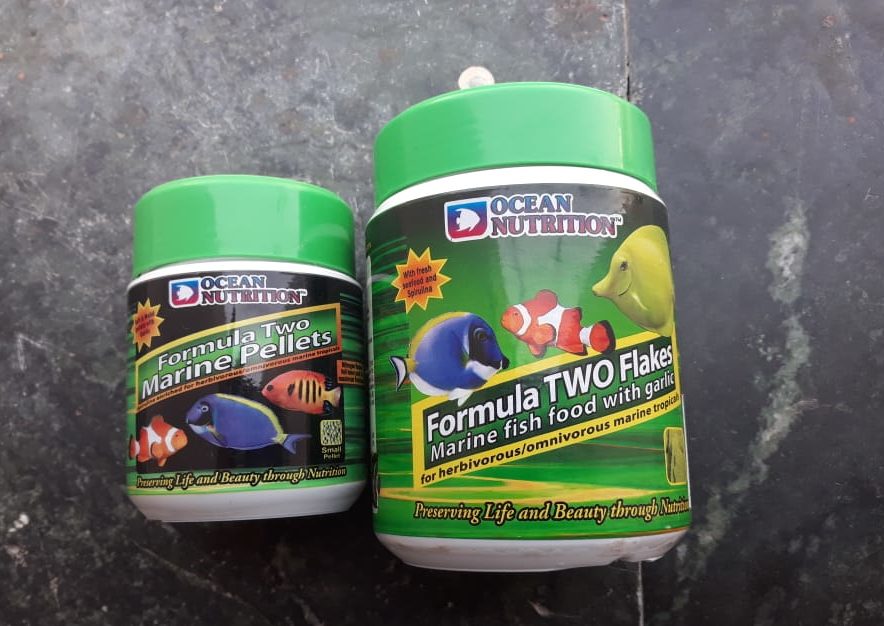 Ocean Nutition Formula Two, have a look again both are not the same. Been using ocean nutrition formula two flakes & pellets for a long time now. Fish loves to feed on and we love the fact that fish is eating. Well the name seems similar "formula two" but both are very different. Flakes has spirulina and pellets are rich in garlic that is already mentioned on the cover by Ocean Nutrition and that's not all.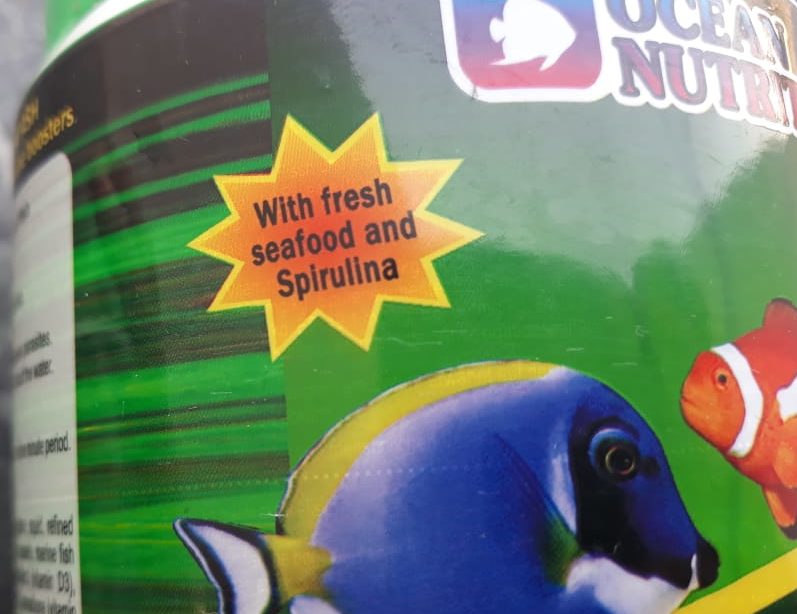 Tried both the flakes and pellets on lot of different fish species from clownsfish to triggerfish and they just love it. Ocean Nutrition with its Ocean Nutrition Formula Two is making sure that our fish is getting right amount of supplements for growth and overall balance.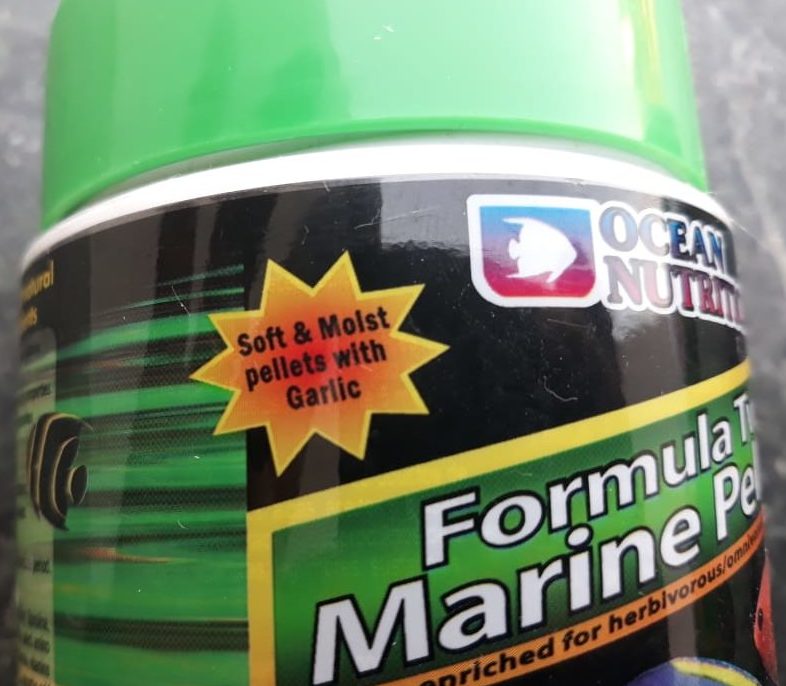 Now as we flip we noticed ocean nutrition formula two flakes is rich in protein and fat where as the pellets are high on ash which gives more of the minerals to our fish. As we do notice the facts of fish getting bigger and better. Now keeping in mind that one completes the other. We have to much more balanced nutrition at our home aquarium than just single type as it might not be enough.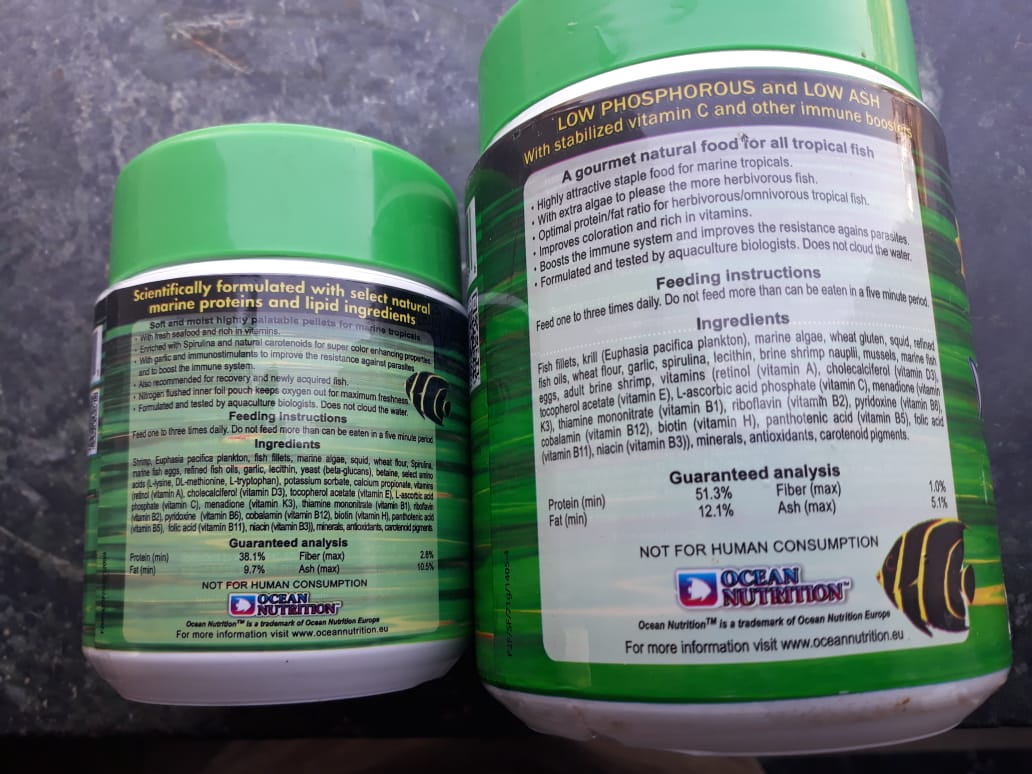 Ocean Nutrition Formula Two Flakes come in 34, 70 and 154 gram round plastic containers. Pellets on the other hand has comes in two sizes of small and medium and in 100, 200 and 400 grams containers. One would lasts for more than a month or two depend on the number of fish in the tank. Both are inexpensive and are avaliable at your local fish store or online retails.