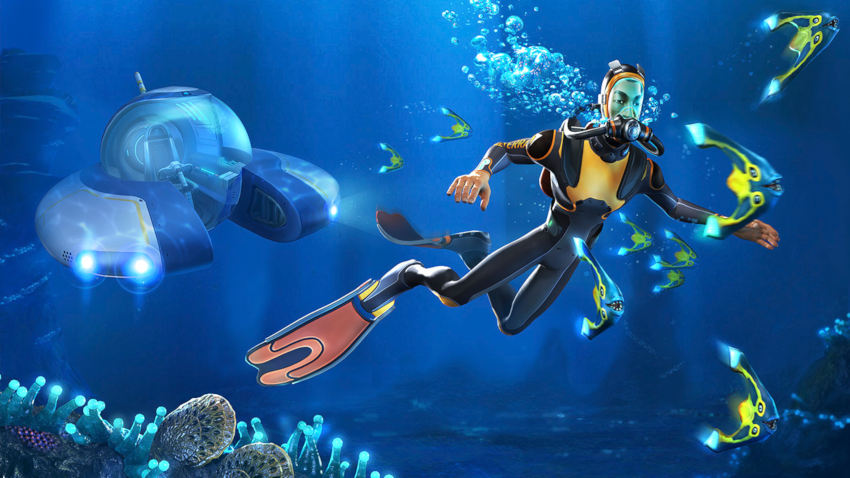 Prepare to dive in the deep ocean on an alien planet. Subnautica is a PC game released in 23 January 2018 and developed by Unknown Worlds Entertainment. Subnautica is now launched on PlayStation & Xbox. Being an adventure and Survival game where the player has to collect resources, tools and construct the bases.

In Subnautica we interact with the ocean life of the planet 4546B. The spaceship becomes underwater base and the resources more look like corals. The aquatic life in the game play is wonderful and bit different. In reality this game has one point very loudly spoken that we can harvest energy from the ocean. The game has three modes to start with the Freedom, Hardcore and the Creative.
We can keep lot of pets in this game from octopus to cuddle fish who also help in building. For food and water we need to catch a type of fish specimen. This game has some really good graphics and game play.
This game is yet to be launched in the below countries on the PlayStation & Xbox which we will see soon.
Norway
Belgium
Netherlands
Denmark
Portugal
Turkey
Sweden
Switzerland
UAE
Saudi Arabia

So till then enjoy the PC version of Subnautica and the planet 4546B collecting unique resources to survive. I am sure the game is loved by the divers and the hobbyists all over the world. So sit back and checkout the official site for more details. This game is also available on steam for the game play.