New Discovery
New Chrysiptera Damselfish by Blue Ocean SARL from Madagascar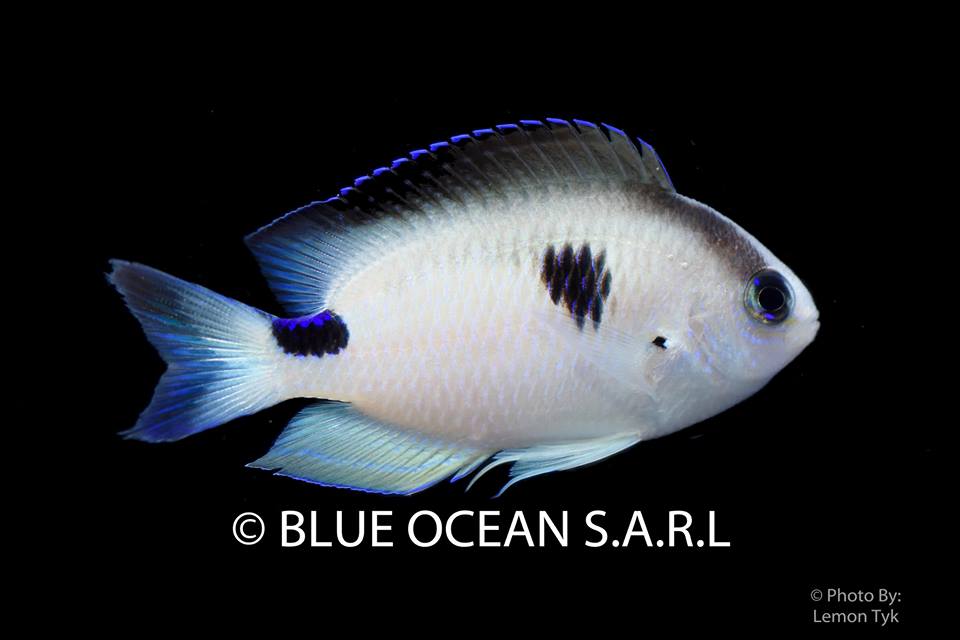 This new fish from the Madagascar by Blue Ocean SARL looks amazing, its white, black and ting of blue. Total white with black spot on the tail, black patches on the side and black strip from the eye to the dorsal fin. What is amazing is the ting of blue on the black patches.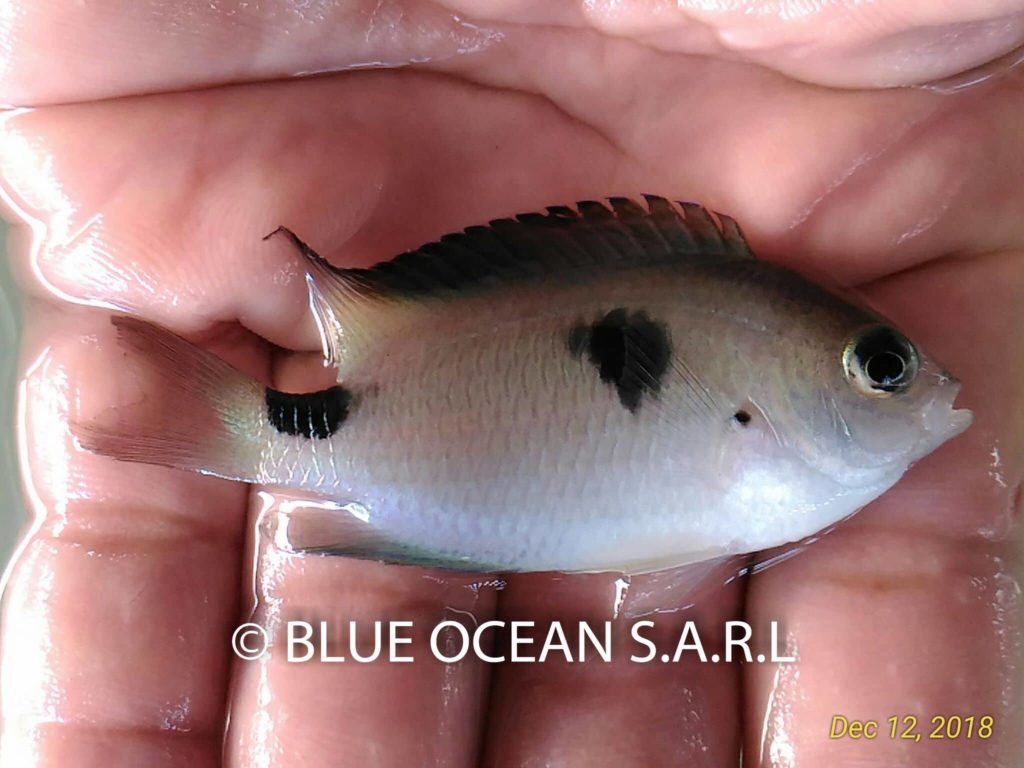 The new damselfish from Madagascar is a gorgeous new specimen and we will soon see this fish being named and describes in the taxa. Damselfish are one of the most preferred aquarium fish and this will be a charm in our home aquarium.
This fish has already been noticed by Reefs and Reef Builders below are the links:
Reefs: A Possible New Species Of Damselfish Just Found In Madagascar
Reef Builders: Never Before Seen Damselfish Collected in Madagascar by Blue Ocean SARL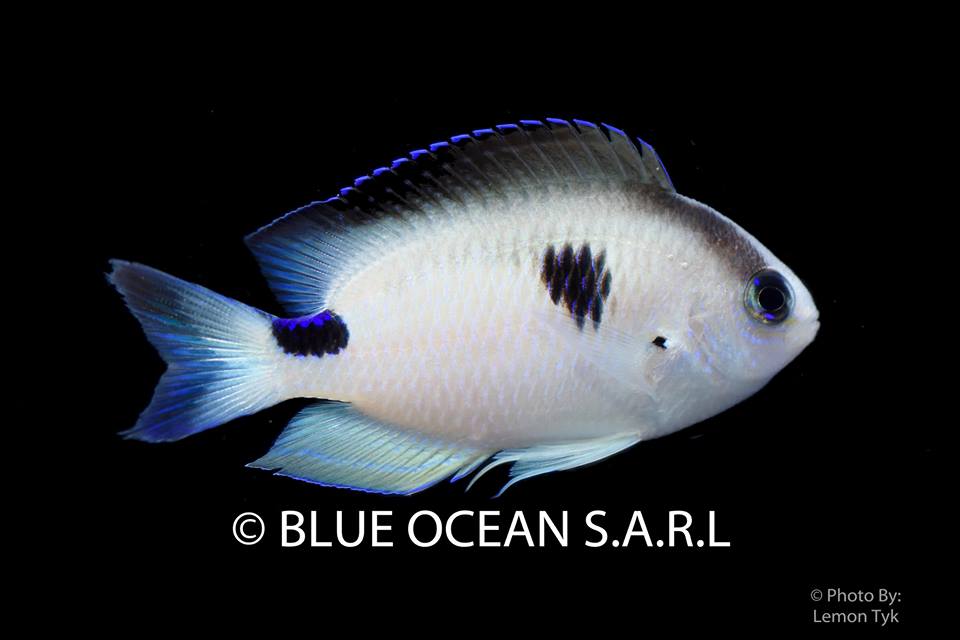 The best part is that this fish is collected by Blue Ocean SARL who are into sustainable livelihood by collecting live ornamental tropical fish. They also conduct net training program in most regions of the Madagascar to improve the lives of the coastal community.
Must Read: Blue and Naughty as it gets Damselfish!!!
Madagascar would continue to give such new species and we do not have a formal name of this beautiful specimen as of now.