New Discovery
Chromis tingting, a New Species of Damselfish from Southern Japan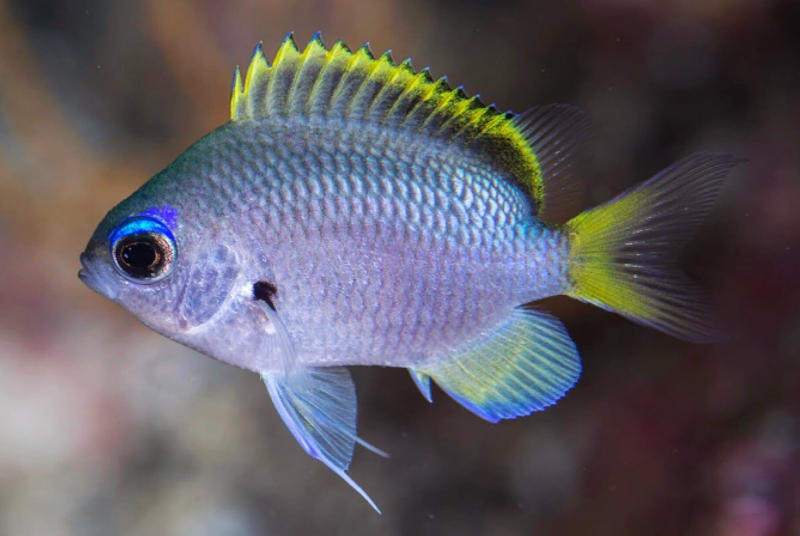 Chromis tingting is a new species of damselfish from Sagami Bay, Southern Japan. The new species looks amazing with its body being silver and dorsal fin yellow, tail yellow. The juvenile has a blue line or a shade on the top of the eye. The new species have earlier been confused with Chromis mirationis. But differs in coloration details, in having fewer gill rakers and having larger eyes.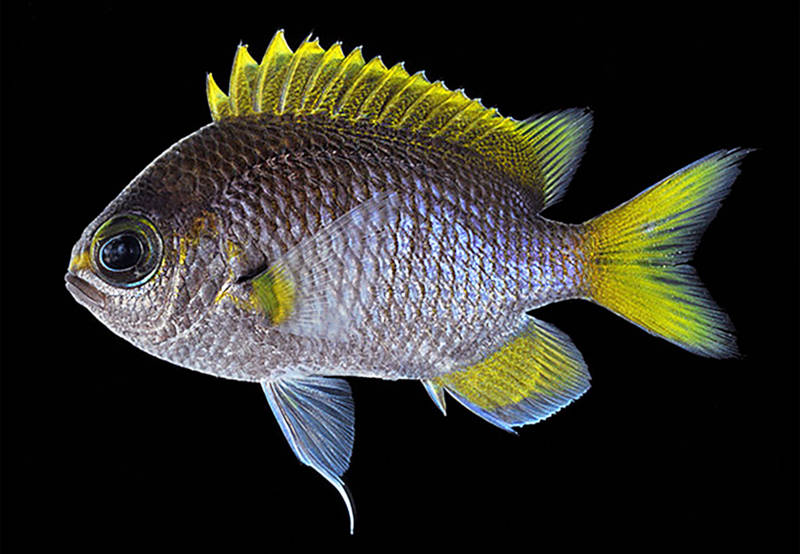 The new Chromis tingting size is smaller than 2.5 inches and belongs to a complex consisting of C. mirationis, C. okamurai and C. struhsakeri. Spotted at a depth range of 40-70 m coral ecosystem.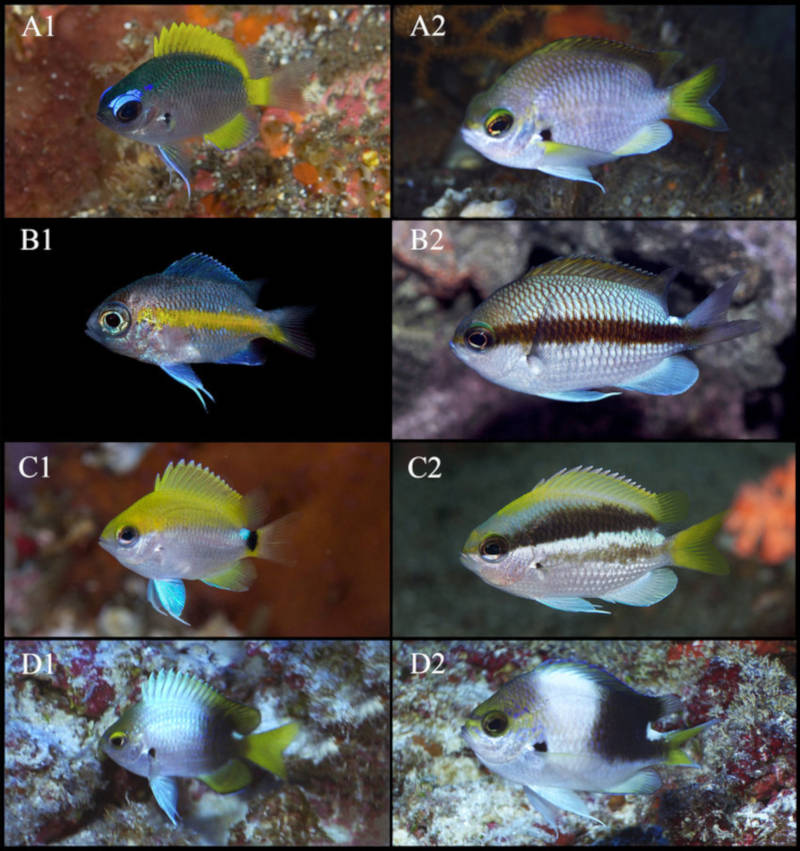 The new species is being named in honour of the first author's mother, in recognition of her love, support and encouragement. The common name Moonstone Chromis refers to the pearlescent, silvery-blue coloration of the juveniles and adults of this species.
The compete set of papers on Chromis tingting are with Zootaxa.
Must Read: Mahidolia paucipora, a New Species of Shrimpgoby from East Papua and Ecsenius springeri, a New Species of Blenny from Indonesia