New Discovery
Pomacentrus bellipictus new species of damselfish was found in sea of Indonesia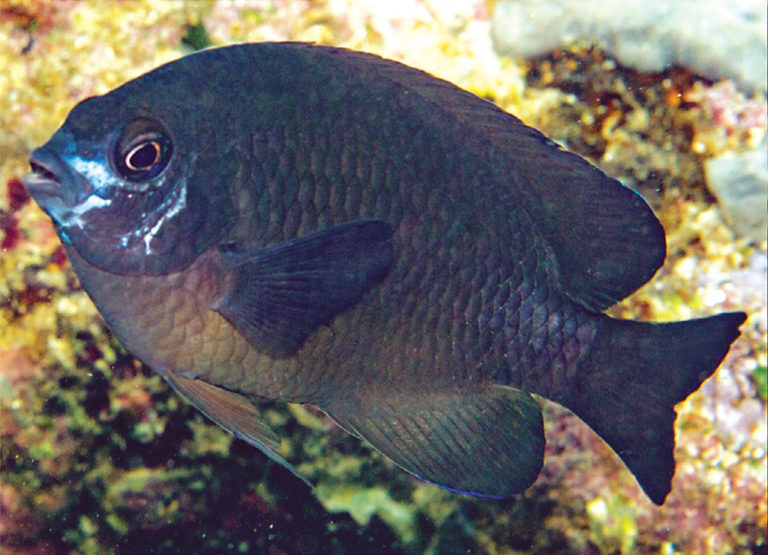 Pomacentrus bellipictus or the blue face damselfish is a new listed microendemic species of damselfish from the Indonesian sea. The new species of damselfish, Pomacentrus bellipictus, is different from 13 other specimens collected at the Kokas area of the Fakfak Peninsula, a portion of the Bird's Head Peninsula of western New Guinea (West Papua Province, Indonesia).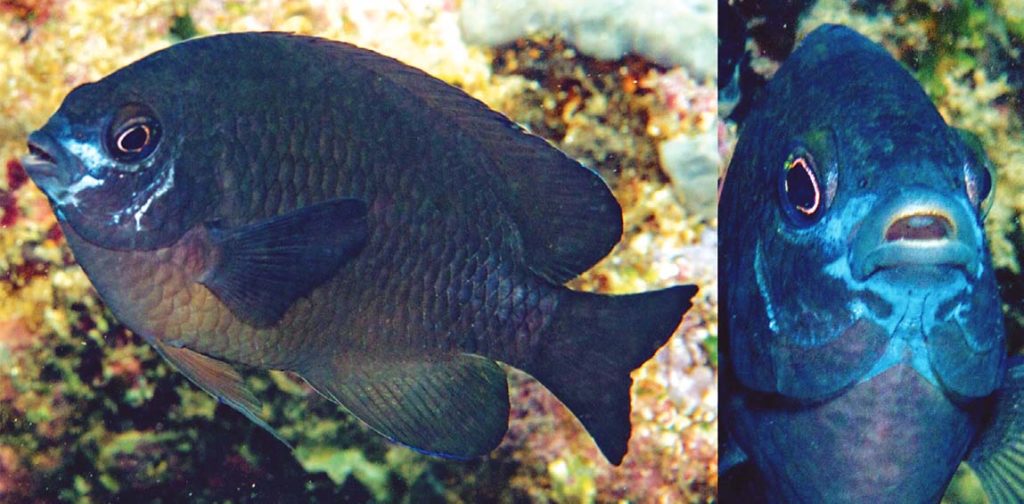 The specimens are deposited at the Museum Zoologicum Bogoriense, Cibinong, Java, Indonesia (MZB); the
National Museum of Natural History, Smithsonian Institution, Washington DC, USA (USNM); and the Western
Australian Museum, Perth, Australia (WAM).
The new species is currently known only from a relatively small area in the Kokas District of West Papua Province darting among wave-washed rocks and boulders next to shore at about 1–2 m depth. Adults body and median fins are dark brown, nearly black, with brown abdomen & head dark brown or blackish with blue facial markings. Complete papers on Pomacentrus bellipictus are with ocean science foundation.