News
Japans giant manta ray, Okinawa world's first to exhibit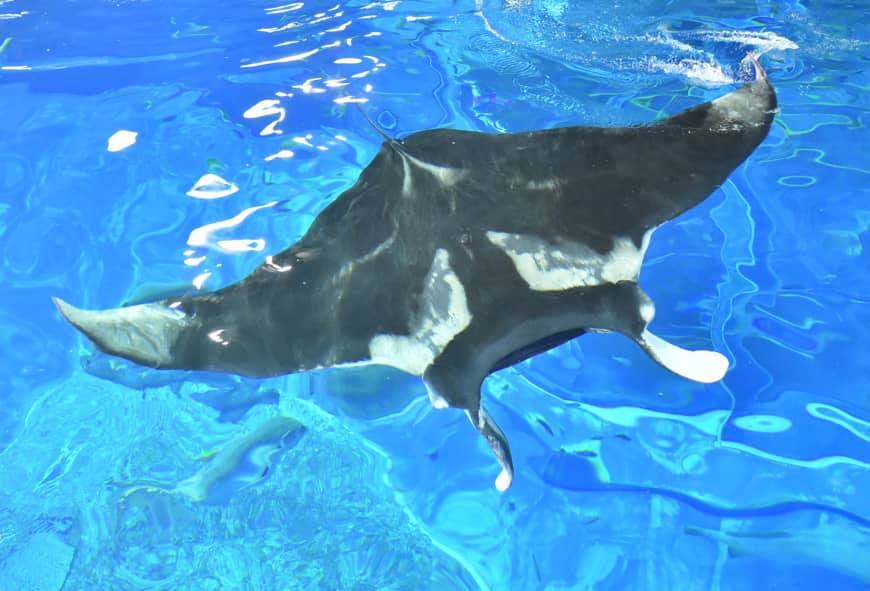 Okinawa aquarium becomes world's first to exhibit giant oceanic manta ray. The giant oceanic manta ray is the world's largest species of ray and measures 4.6 meters across.
When fully grown, a giant manta is up to six meters wide making it the world's largest ray. It looks very similar to the 4-meter wide reef manta (aka Alfred manta) however Okinawa aquarium confirmed to be a different species in 2009. The differences are in the color around their mouths, the patterns on their dorsal sides, and the shape and growth of their scales and teeth. It is a pelagic species and there are few encounters near the coastal areas of Okinawa. There is very limited knowledge about its ecology and reproduction.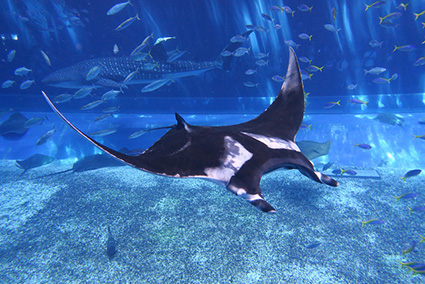 Giant manta ray usually found in warm temperate, subtropical and tropical waters. Manta ray are vulnerable by the International Union for Conservation of Nature. Due to their slow reproductive rate exacerbates these threats. So they are being protected by the Convention on Migratory Species of Wild Animals in the international waters. Areas where mantas congregate are popular with tourists. Only few public aquariums are large enough to house them.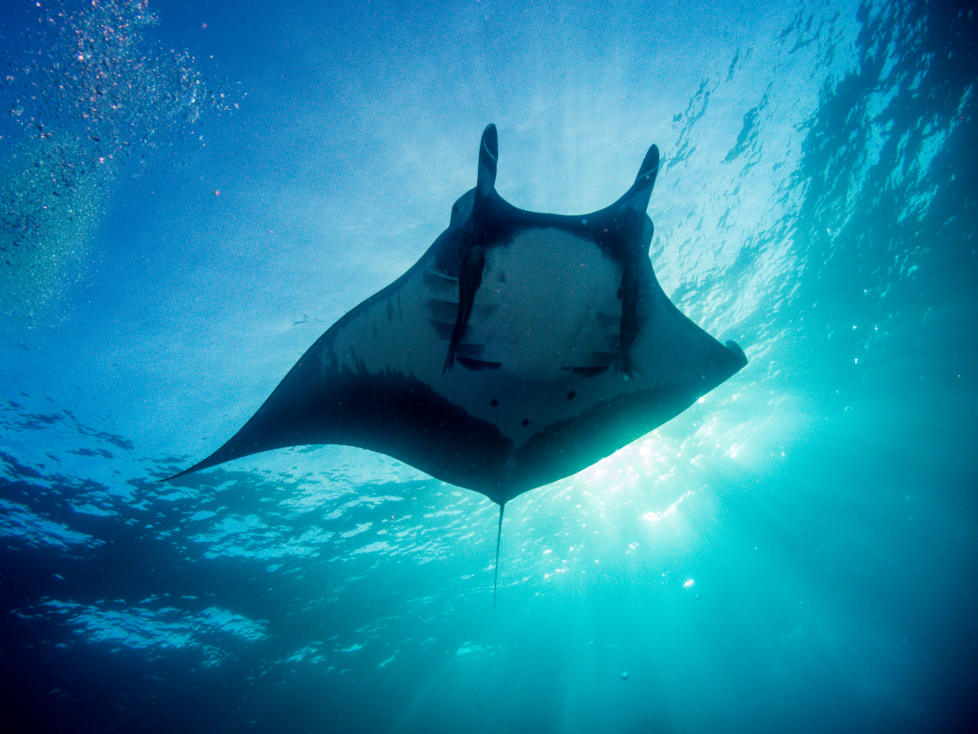 So traveling to Japan do give a visit to Okinawa aquarium and checkout the manta ray.
Source JapanTimes.