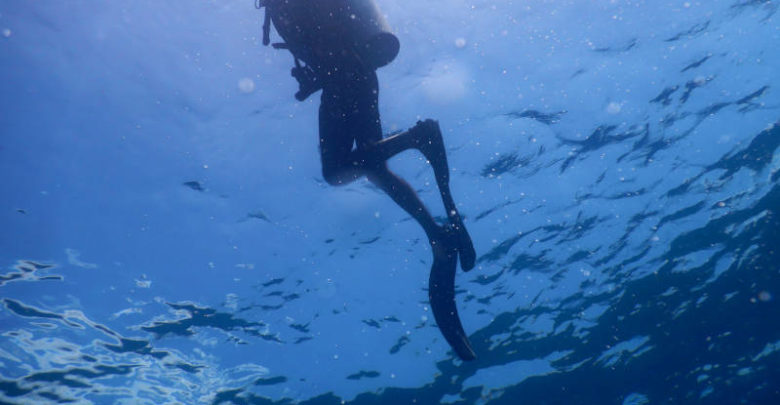 Scuba diving in India is one of the extreme recreational activity that everyone desires. There is so much in this activity but still that we can not call it a sport as there are no winners and losers in diving. India is surrounded by a huge coastline, the Bay of Bengal, Arabian Sea and the Indian Ocean also has many inland water ecosystems such as rivers and lakes.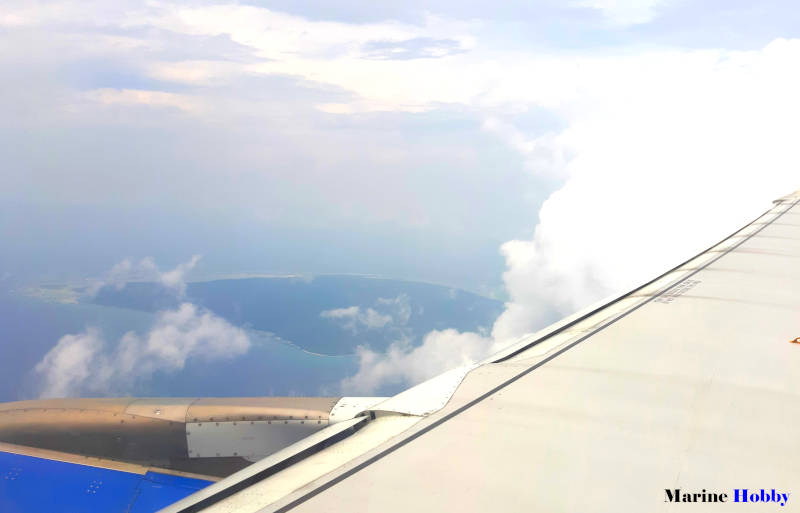 Along the coastline and on some of the famous tourist beaches one would find diving schools. These diving schools are also called as dive stores, dive centers, diving schools, diving institutes and some other common names. My journey started flying from Delhi to Portblair with a 4-hour break in Portblair and then a ferry from Haddo port to Havelock Island (Swaraj Dweep). It is better to book and confirm your booking before hand on the secluded island as internet connectivity is a bigtime issue. I had an Airtel connection and I was able to make calls and receive them but was never able to connect to the internet.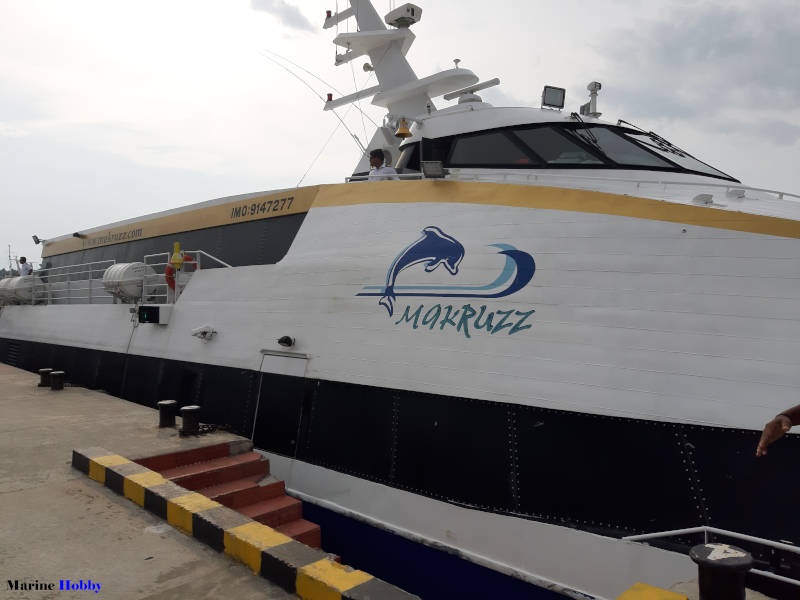 Learning to scuba dive in India starts with an activity called Try Dive, which is a non-professional dive, this dive is just one time dive gets you no certificate, you learn absolutely nothing and ultimately you get a one time experience and few pictures underwater for some it's a great deal. All the dives happen under the supervision of trained and professional divers so there is nothing to worry about. Next are courses which will get you certificates and are recognised around the world. In India, the diving community is mostly dominated by PADI (Professional Association of Diving Instructors) and SSI (Scuba Schools International). There is not much to compare between the two, as both of them have the same motive and the equipment that is used have the same functions.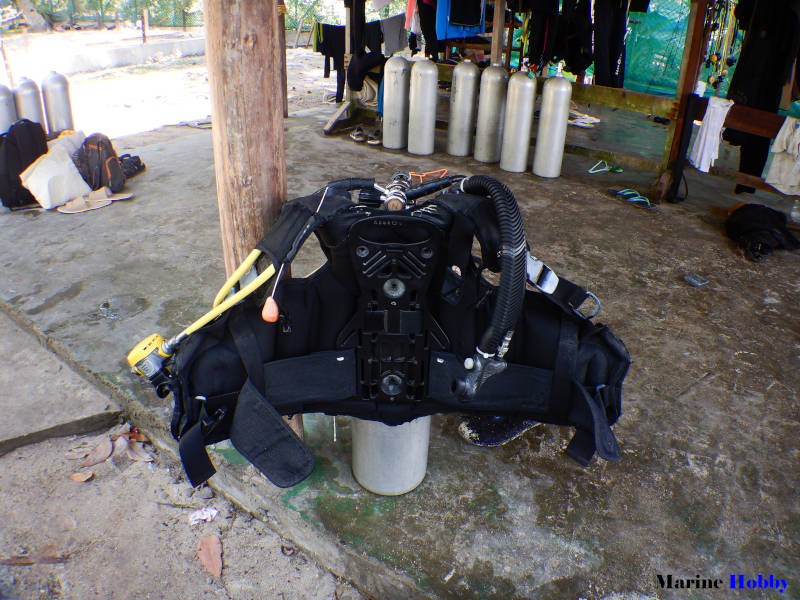 For my convenience, I had chosen two courses PADI Open Water which is a 4-day activity and PADI Advanced Open Water which is a 2-day activity. So for the next 6 days, I am going to have theory and practical skill development in SCUBA (Self Contained Underwater Breathing Apparatus) diving. Day one it all starts with registration, forms and medical statement. In the medical statement if you answer "yes" to any issue you would be required to get clearance from your doctor. If its "no" you are all set (It is important that you be truthful as this activity can be dangerous and life threatening).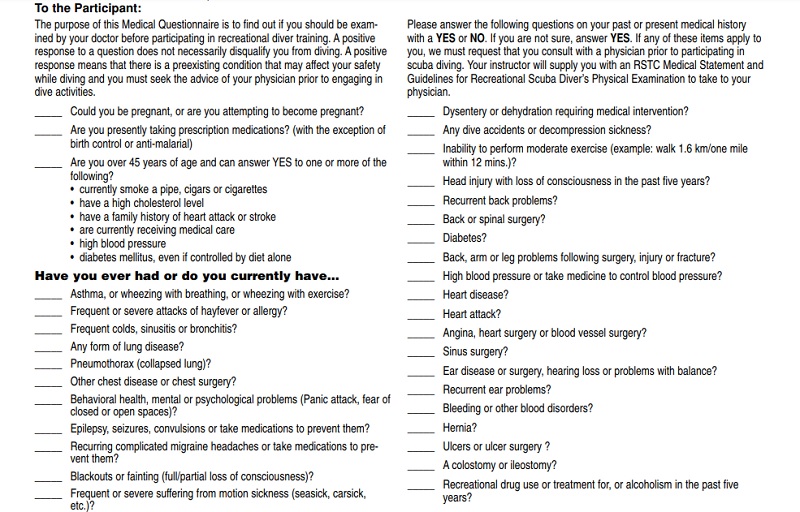 Once you are done with the paperwork you are assigned an Instructor, I was assigned to Instructor Karishma now it is her job to teach me the skills and build my confidence, most importantly keep me out of trouble. But before we hit the water I have to go through some of the theory session which is reading and watching a video. Next morning the Instructor would review and clear any doubts in the theory section. Then comes the practical skill development the Instructor would assign you snorkel equipment and would just swim just to check if the student that means "me" knows how to swim.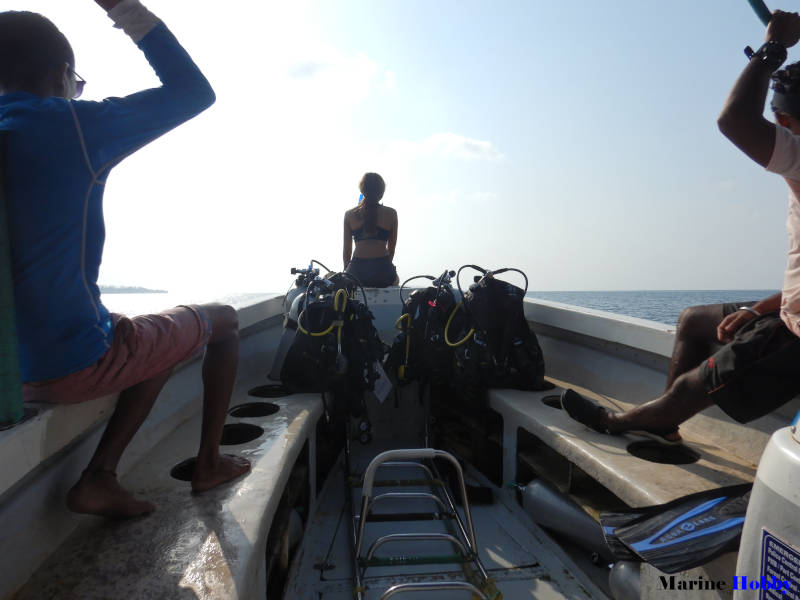 I passed the first test so we go further in skill development which are situation such as; if you get water in your regulator how to clean it or how to clean the mask and some more activities all this takes place underwater. By the end of the activity we come out of the water and then comes the equipment cleaning training, yea you have you clean your equipment. Lastly, we have one last thing that is filling a singing off on the log book. Log-book is a book of records which every diver has to fill with some details such as the skills you perform, time of dive, air consumed, weight used and other details that you like to fill.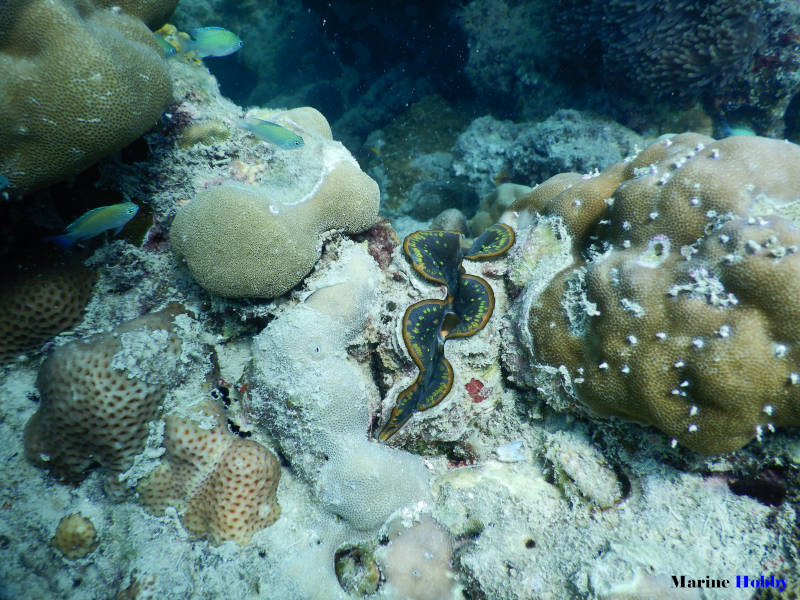 This not the end of learning we have more theory sections to go every day for the next 3 days there is theory, review, dive and logs. From how to descend in water, how to control your buoyancy, how to find regulator in water, how to float and how to ascend out of water and most importantly what to do in an emergency situation. On the last day there is a test as well checking what you have learned once you have cleared and satisfied your instructor that you are capable of diving you get certified as an Open Water Diver.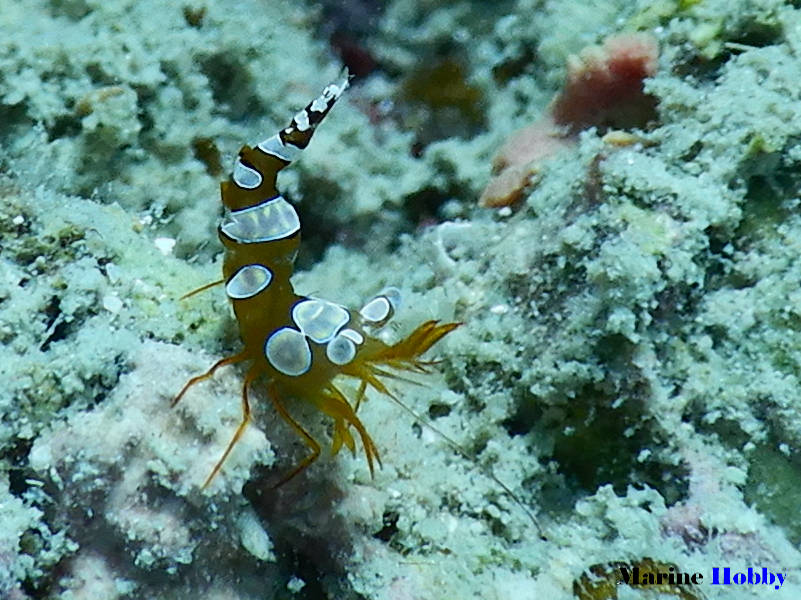 In the meantime, when you are not diving you also have some time to check out the beautiful beach such as Radhanagar and Kala Pathar and they are definitely at par or even above compared to others in the world. Traveling is easy on the island there are taxis, autos, bus and you can even hire bikes on the island. SBI, Axis and A&N Co-op bank ATM's are present in Havelock Island (Swaraj Dweep). The main market is small but one can find all things from fruit, vegetables to Ice cream.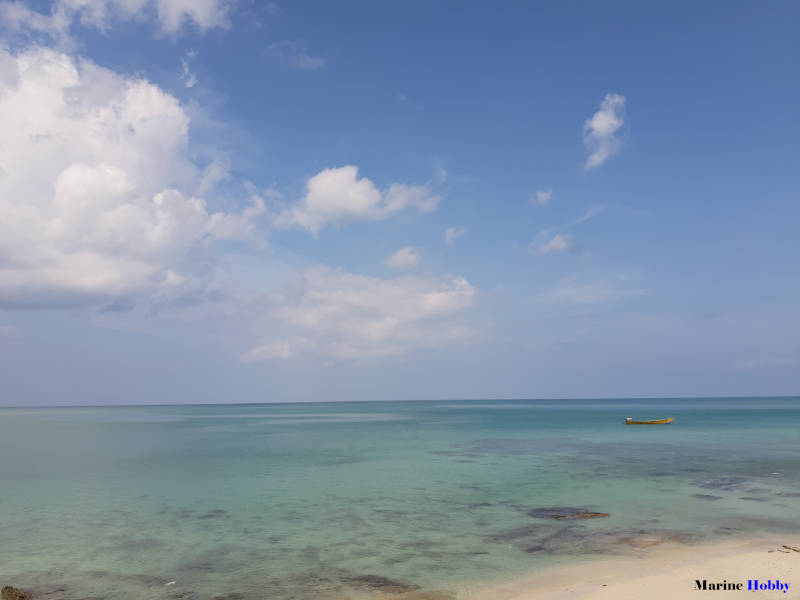 At this point I am just halfway in learning to scuba dive with Open Water I am clear to dive at a depth of 18 meters but with the Advanced course I can go up to 30 meters and that is next with 5 more dives and some theory sessions I have further a night dive, deep dive, peak buoyancy, underwater photography and underwater navigation. At 30 meters the world is different I saw some amazing Blueface angels (Pomacanthus xanthometopon), huge Emperor angels (Pomacanthus imperator) and Lionfish that must be at least 12 inches in size (Pterois volitans or Pterois miles).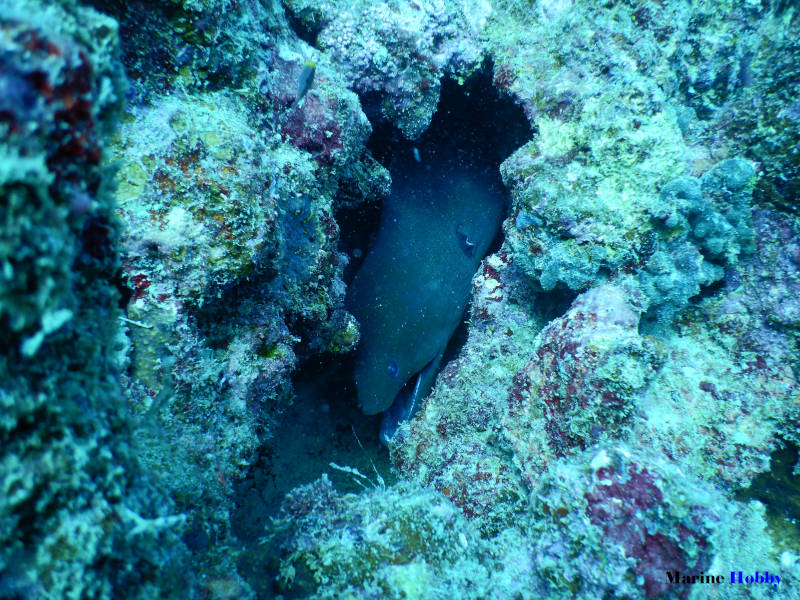 Night Dive is another experience most of the marine life which is in hiding during the day comes out at this time from urchins to squids. Navigation dive is important your own orientation and happens with a diving compass so that we don't lose our way back to the place we started. At every dive site there are some amazing marine life to see. The most common are Copperband (Chelmon rostratus), Black & White Chromis (Chromis margaritifer), Green Reef Chromis (Chromis viridis), Three Spot Damselfish (Dascyllus trimaculatus), Similar Damselfish (Pomacentrus similis), Talbot's Damselfish (Chrysiptera talboti), Moorish idol (Zanclus cornutus), Cleaner Shrimp (Lysmata amboinensis), Anemone Shrimp (Thor amboinensis), Naso Tang (Naso elegans), Large eels, tons of Staghorns (Acropora Sp.), Favia (Favia sp.), Bubble (Plerogyra sinuosa), Porites (Porites sp.), Sea Anemone and much more.
All's well that ends well, after the 6 days of amazing learning and adventure it is time to get back to mainland I had to take the first ferry from Havelock Island (Swaraj Dweep) to Portblair then fly off to Delhi.
What is the cost or price of scuba-diving in Andaman?
Well, I did two courses from SCUBA LOV that costed me 45000/- inclusive of taxes, ferry up and down and stay in a bamboo hut which was again a great experience in itself. My other cost was mostly on bike renting, food and drinks which was additional 10665/- and my return flight tickets to Portblair costed me 17540/-.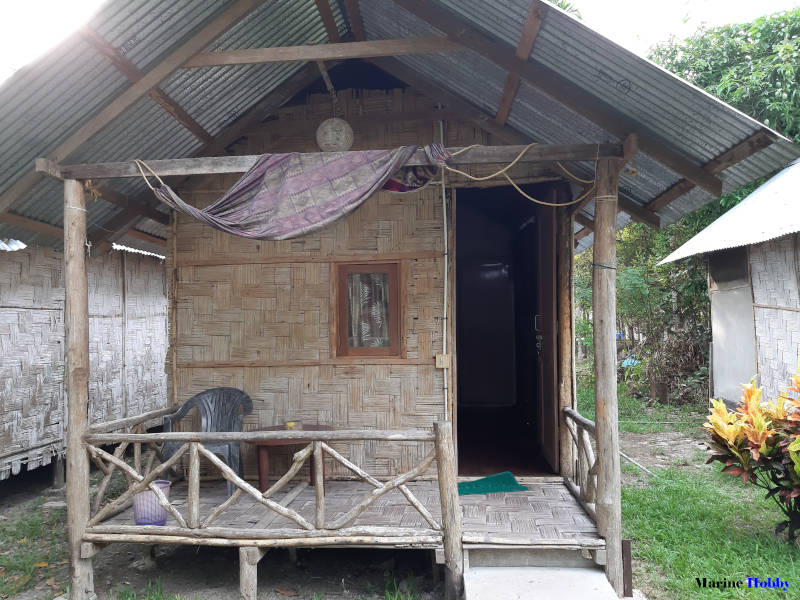 What would be the best season or time for scuba diving in Andaman?
I don't think seasons would matter much on the diving as currents are mild as you go deeper and if it is raining what are the odds of getting wet under water. Anyways some of the dive center go offline during the June to August due to off season so it will be recommendable to check in advance on the operations.
Are there any scuba-diving packages?
Oh yes, there are tons of offers that diving schools come out with. You just need to contact them and ask for packages if any, some give stay, some offer discounts and some offer addons.
How do we find or connect with the scubadiving center?
Just visit PADI Find a Dive Shop or SSI Dealer Locator type in the location and hit the search, you would get all the centers and dive school details.
My final reviews of scuba diving in Andamans; it is a great opportunity to learn and dive in the Andamans having such a vast coastline and inland water ecosystem India is still not a dive destination compared to some other South Asian countries but is catching up with the trend. The water is clear having good visibility, great marine life ecosystem, great weather, good food and great people and I would definitely recommend SCUBA LOV for your diving experience.
Must Read: Want to know the Litter status of Indian beaches