New Discovery
Vanderhorstia dawnarnallae, A New Species of Shrimpgoby from Indonesia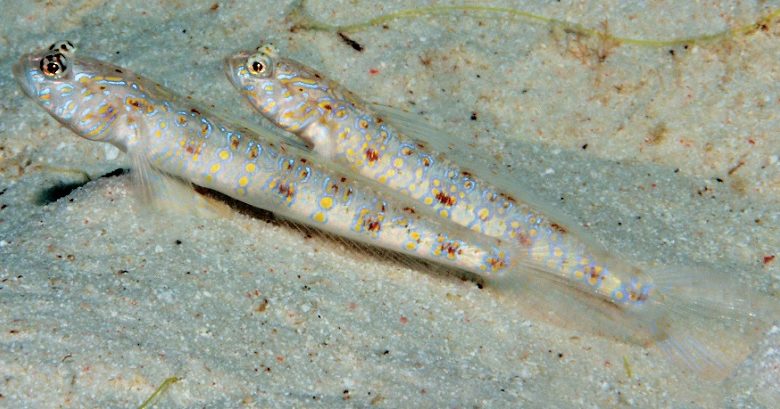 Vanderhorstia dawnarnallae is the newest species for shrimpgoby from West Papua Province, Indonesia. The new shrimpgoby is about 1.5 inches in length, collected from a depth of 10-20 m. The color on the new goby is greyish to yellowish white with clusters of blue and yellow spots. The new species is named dawnarnallae in honour of Dawn Arnall, a person who funded the expedition and provides critical support & advice to the Bird's Head Seascape marine conservation initiative that now protects the habitat of this new species.


The species is currently known only from the locality about 80 km southwest of the town of Kaimana, West Papua Province, Indonesia. The habitat consists of a gently sloping bottom with clean white sand, an area exposed to periodic strong currents, at a depth of about 10–20 m. An estimated 20 individuals were observed in an area of approximately 30 m2. They were seen mainly in pairs but occasionally solitary, although invariably associated with an unidentified snapping shrimp of the genus Alpheus that share burrows, a symbiotic relationship found in all Vanderhorstia spp.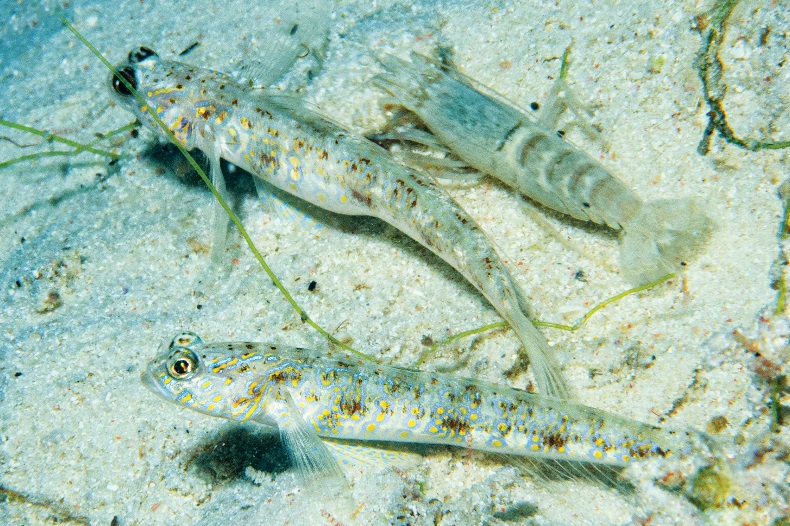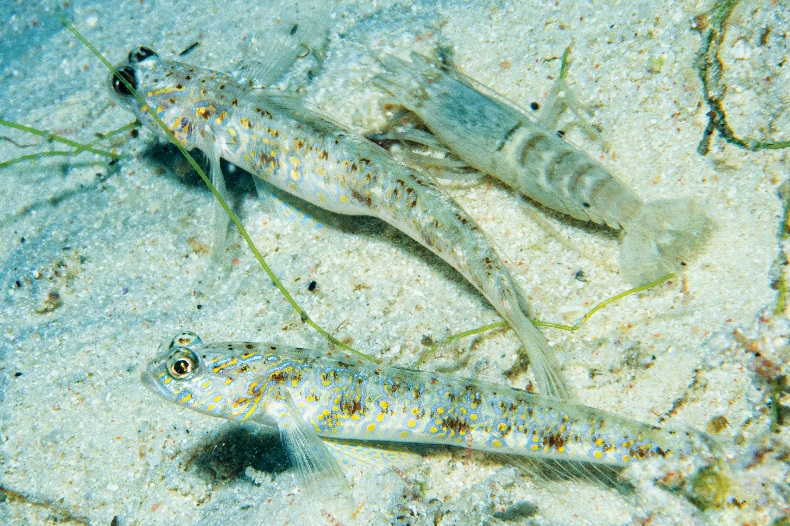 Vanderhorstia dawnarnallae is closely compared with Vanderhorstia wayag and Vanderhorstia phaeosticta which look quite similar in color pattern.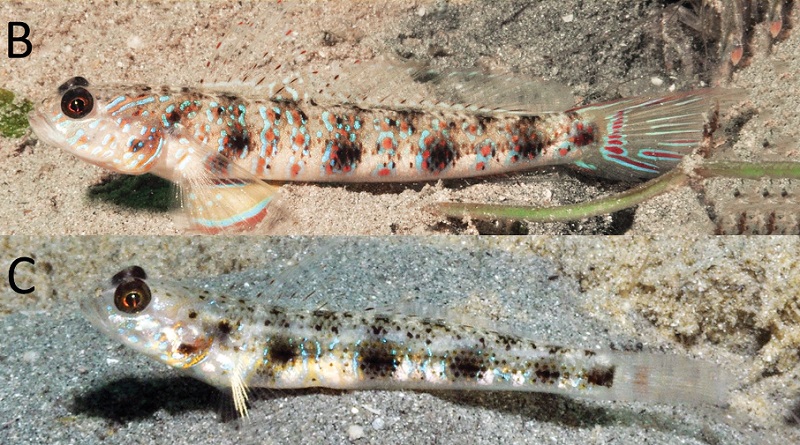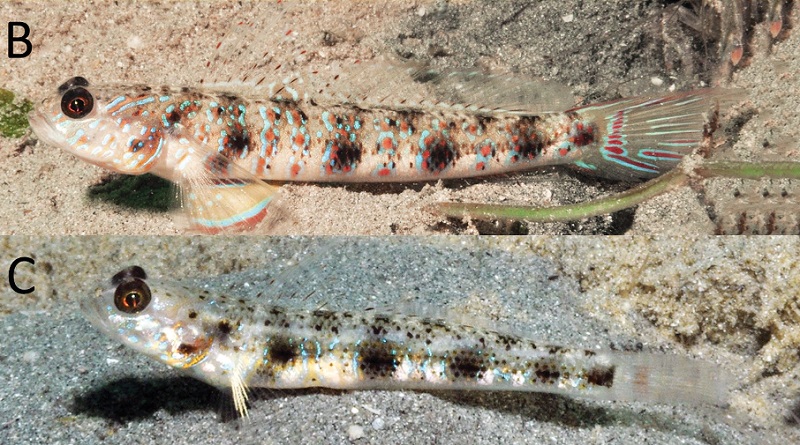 There is much more to the newly discovered shrimpgoby and one can read more in-depth at Journal of the Ocean Science Foundation.
Must Read: Luciogobius yubai, A New Species of Goby From Japan