New Discovery
Sueviota minersorum, A New Species of Sponge-Dwelling Goby from Indonesia

Sueviota minersorum is a new species of sponge-dwelling goby fish collected from inside Theonella tube sponges at a depth of 20–22 m. The goby is less than an inch in size and is from the reefs of Misool Island in Raja Ampat Islands in Indonesia. The new sponge-dweller's body is bluish grey and orange marks all over its body. The name is kept in honor of Andrew and Marit Miners, who founded the Misool EcoResort in Raja Ampat Islands and their efforts in conservation and sustainable economic development in the region.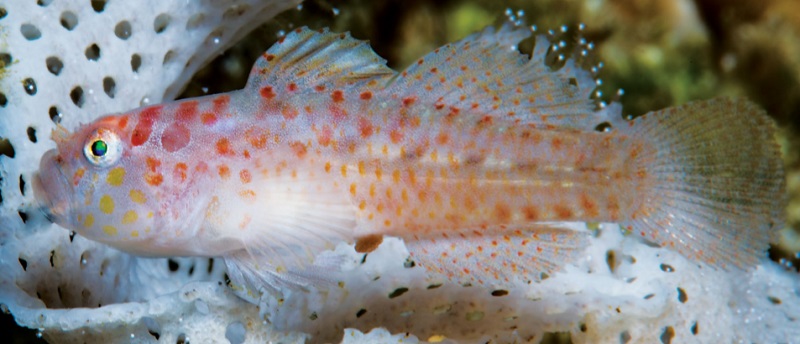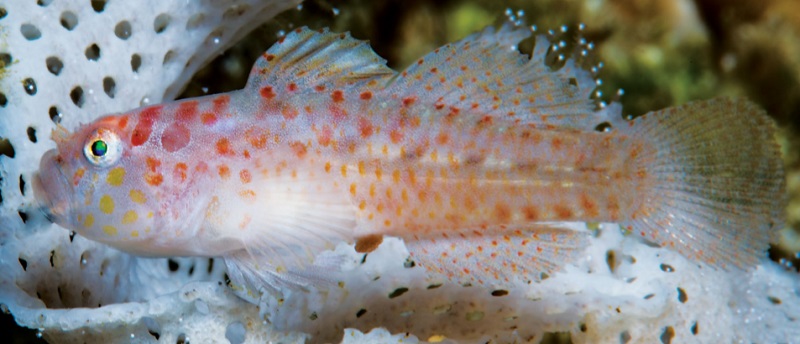 Currently there are only 7 known species of Sueviota; S. atrinasa from Western Australia, S. aprica from Indo-west Pacific, S. lachneri from Indo-west Pacific, S. larsonae from northwestern Australia and the South China Sea, S. bryozophila from Indonesia, S. tubicola from Milne Bay, Papua New Guinea, S. pyrios from Gulf of Aqaba in the Red Sea and Sueviota minersorum is now the eighth species in the family. They are said to be very similar to the genus Eviota.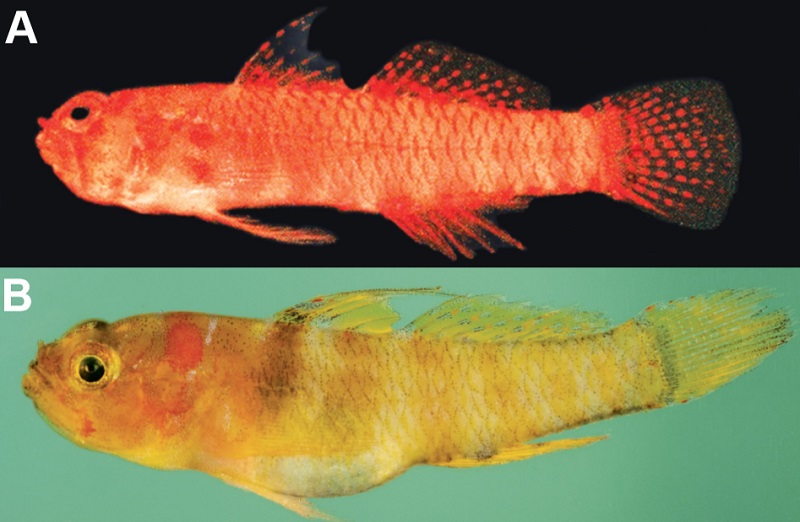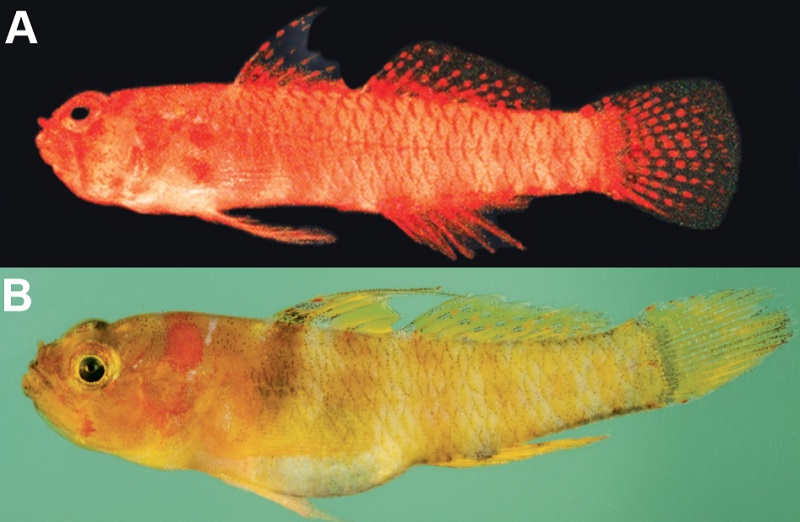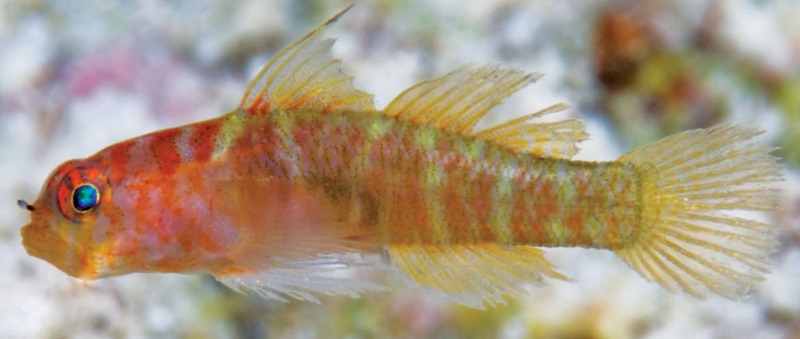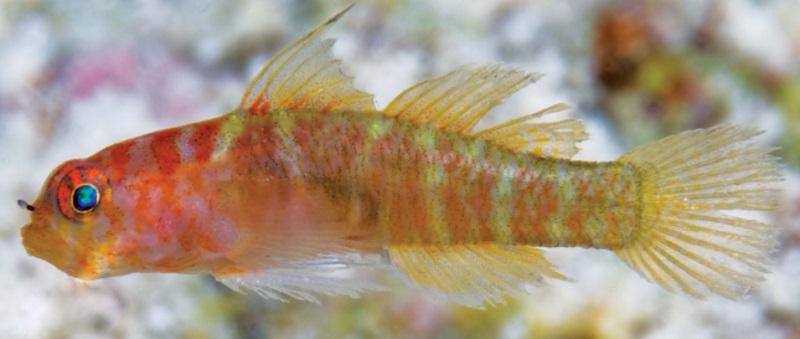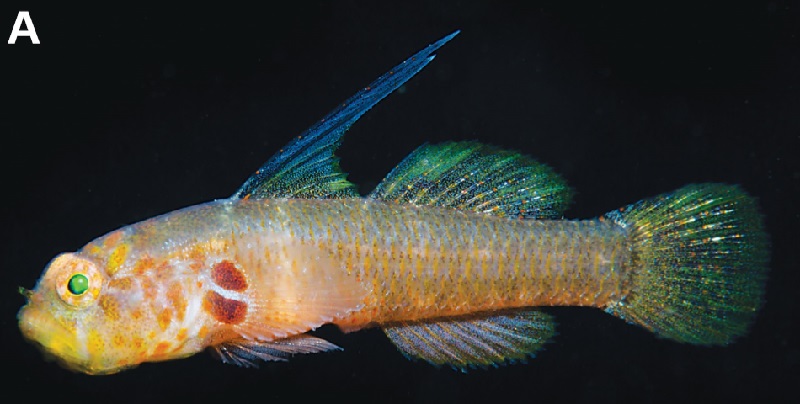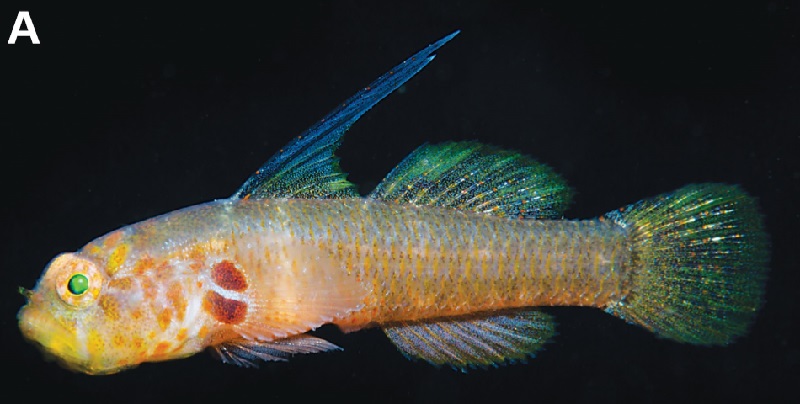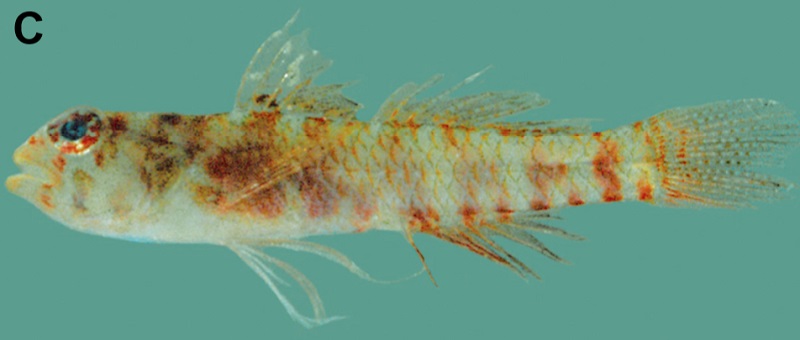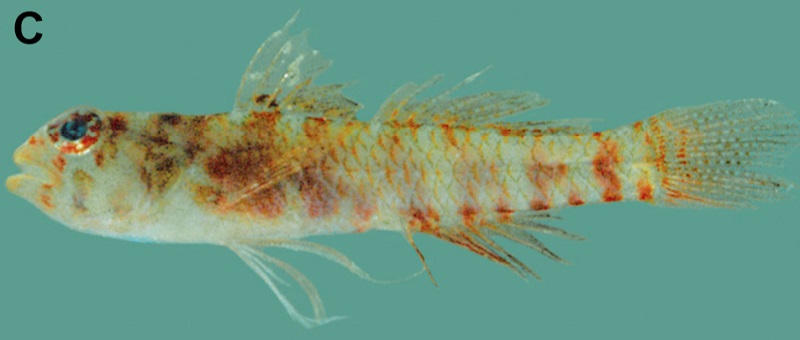 The new species is currently known only from the reefs surrounding Misool Island in Raja Ampat Islands in Indonesia. The species was only observed in close association with a particular species of tube sponge to the genus Theonella. The sponge species is commonly observed on current-exposed walls and steep slopes at a depth range of 15–25 m. There is more in depth can be read on Journal of the Ocean Science Foundation.
Must Read: Gymnothorax smithi, A new species of white-spotted moray eel